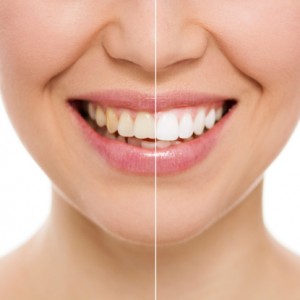 Keeping your teeth as white as can be is an incredibly difficult task, especially if you're a foodie. Temptation is everywhere when it comes to bingeing on certain foods and beverages. Some foods are good for your teeth, others not so much. Learning the differences between which foods and beverages are or aren't good for your teeth is important. Maintaining a bright and beautiful smile is what gets you noticed, and we want you to get noticed for all of the right reasons. Dr. Rick Cofer and his staff in Waco, TX want you to know which foods and beverages pose the greatest risk for discoloration and staining.
The Top 5 Foods/Beverages That Stain
These are the main culprits – the sticklers or problem children. Some of these are hard to pass on, but it isn't impossible to say "no". At some point in our lives, we have each splurged on some or all of these.
Wine: It's hard to resist a glass of red or white wine with a delicious dinner, just make sure to drink water and swoosh it around in your mouth between trips. The acidic content of red wine can cause staining and wear away tooth enamel.
Soft Drinks (cola): Acidic and chromogen-rich, cola can cause significant staining. Cola-stained teeth are most common among people who have a can on their desk all the time and sip constantly.
Tea: Perhaps the most surprising on this list, it's no secret tea has many great health benefits. However, black teas and other dark-hued selections can cause teeth staining. Our suggestion? Try adding some milk into these dark teas or sticking to green, white or herbal teas.
Coffee: Dark roast coffee is a well-known offender of staining teeth. Adding milk or cream to help dilute some of the pigment can go a long way in defending against any staining. Also, be sure to drink water afterwards.
Sweets (Candy, chewing gum, popsicles and certain fruits): Fruits?!? Unfortunately, yes. Certain ones contain teeth-staining coloring agents. They say if your tongue turns a funny color, chances are your teeth will be affected, too. Not regularly consuming these will reduce the chances of staining.
Now, this isn't to say you should avoid these foods like the plague. Everyone needs a little sugar every now and then, but taking care of your teeth once you have finished splurging is vital. Letting the sugary substances remain on your teeth can cause decay, which can lead to a cavity nightmare. We suggest limiting the amount of sugar and high carbonated foods you intake, and remember to brush and floss regularly. If your teeth are beyond saving, our whitening treatments can help in a huge way!
Our Teeth Whitening Solutions
For the best teeth whitening, Waco dentist Dr. Cofer offers two forms of treatment: Zoom! Whitening and take-home whitening trays:
Zoom! Teeth Whitening is the most effective whitening treatment option available on the market. It can whiten your teeth up to eight shades in under an hour. Even the toughest stains are lifted from your enamel and dentin, revealing your whitest smile yet!
Take-home teeth whitening trays give you the ultimate in convenience, allowing you to whiten whenever and wherever you see fit. Our custom bleaching trays fit your teeth perfectly, giving you even coverage and protecting your soft tissues from the bleaching agent.
Schedule an Appointment
For the best teeth whitening, Robinson, Waco, Hewitt, Bellmead and other cities call Premier Family Dental home. Set aside some time with Dr. Cofer to discuss your options and see if our teeth whitening treatment is right for you. Visit us in Waco, TX today!