Invisalign — Waco, TX
Discreetly Transform Your Smile with Invisalign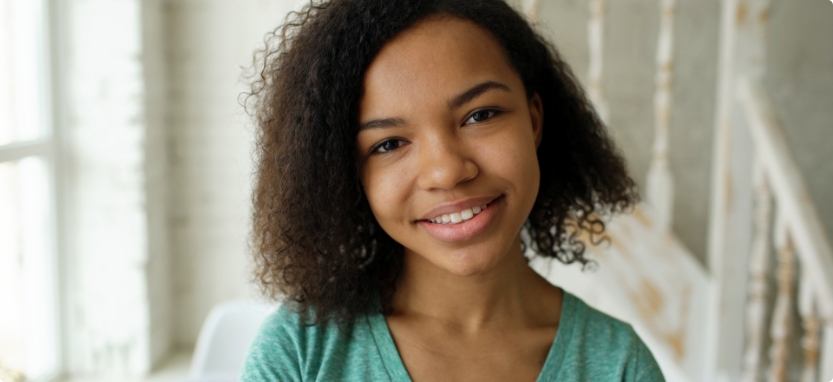 If you've been struggling with unsightly gaps in your teeth or general misalignment in your smile, an outstanding orthodontic option could make a difference in how others perceive you. At Premier Family Dental, Dr. Cofer enjoys providing his patients with treatment choices that can dramatically improve the look of their teeth smoothly and simply; that's where Invisalign comes in! With the help of this transformative option, you can achieve the awesome smile you've always dreamed of for a fraction of the time as traditional braces. Call us today to see if you could benefit from Invisalign in Waco!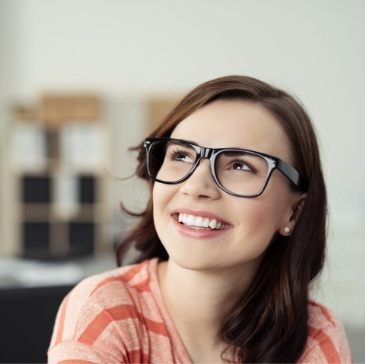 Why Choose Premier Family Dental for Invisalign?
Convenient, Removable Clear Aligners
Experienced, Knowledgeable Dentist
Dental Team That Doesn't Cut Corners
What Is the Process of Invisalign?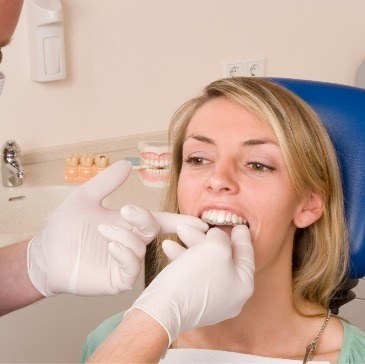 The Invisalign process is simple enough – after our team has taken precise measurements of your teeth and sent the information off to the Invisalign lab, you'll receive a set of clear aligners, which each need to be worn for a predetermined amount of time before you switch to the next one in the set. They represent different stages of movement as your teeth slowly form your ideal alignment, and you'll start to see results after wearing each set. Attending brief, periodic checkups with Dr. Cofer is also important so that our team can ensure that you're progressing smoothly.
How Does Invisalign Work?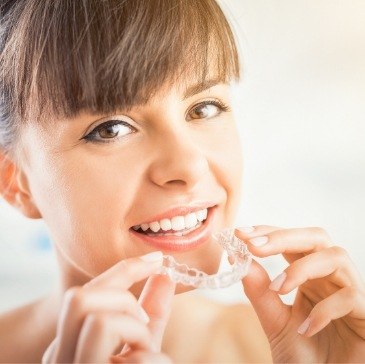 Invisalign uses a series of clear plastic aligners to gradually improve the appearance and function of a person's smile. Each new set of aligners is custom designed to fit perfectly in your mouth and apply gentle, consistent pressure to gradually straighten crooked, misaligned, or gapped teeth.
Unlike traditional braces that use highly visible metal brackets and wires, Invisalign's transparent design enables you to discreetly straighten your teeth. In fact, Invisalign aligners are so subtle that your friends, family, and coworkers will likely not even notice that you are wearing an orthodontic appliance!
How Do I Care for My Invisalign Aligners?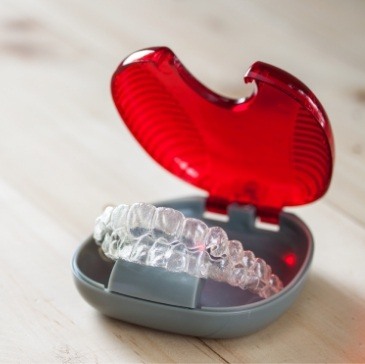 Keeping your Invisalign aligners clean is important to prevent tooth decay, gum inflammation, and other oral health problems from developing during treatment. Fortunately, cleaning your aligners is easy to do! Here are a few simple hygiene tips to follow when using Invisalign:
Always remove your Invisalign aligners when eating or drinking to avoid damaging them. Damaged aligners can delay your treatment and increase costs if you end up needing a replacement set.
Always brush your teeth after eating and before placing your Invisalign aligners back in your mouth. Otherwise, tiny food particles can become stuck between your teeth and the aligners and ultimately contribute to cavities.
Brush your aligners once a day using a soft-bristled toothbrush, non-abrasive toothpaste, and cool water to keep them clean. Never use hot water, as this can warp the plastic aligners.
Benefits of Invisalign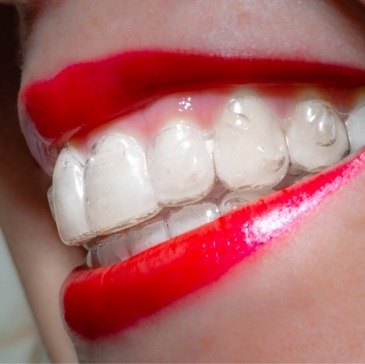 There are many benefits to choosing Invisalign, including:
They're virtually unnoticeable, saving you from potential embarrassment in front of your peers.
The aligners are removable, which means that you won't have to make any frustrating changes to your oral hygiene routine or diet.
You don't have to worry about uncomfortable metal wires or broken brackets.
Unlike traditional braces, which often need to be worn for over two years, Invisalign treatment is usually completed within 12-18 months.
Am I a Good Candidate for Invisalign?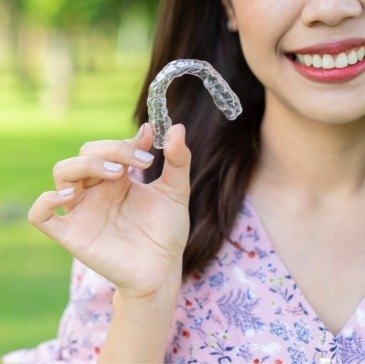 Invisalign is an excellent solution for most adults and teenagers who are unhappy with their smile due to the following orthodontic conditions:
Crowded teeth
Crooked teeth
Gaps in between teeth
Mild overbites and underbites
For more complicated or severe bite problems, traditional orthodontics may be recommended.
Understanding the Cost of Invisalign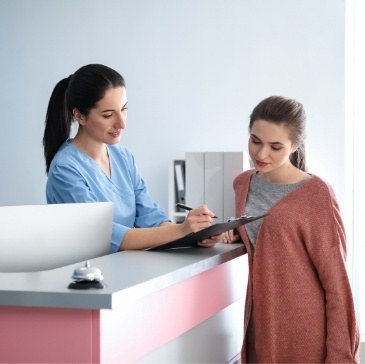 For patients who aren't eager to show off metal brackets and wires when they smile, Invisalign is an excellent option. To find out how much your Invisalign treatment will cost, you will need to schedule a consultation with us. At this time, your dentist will examine your smile, formulate a treatment plan, and provide a clear estimate as to how much the cost of Invisalign will be. In the meantime, here are some things to consider.
Read More
FACTORS THAT AFFECT THE COST OF INVISALIGN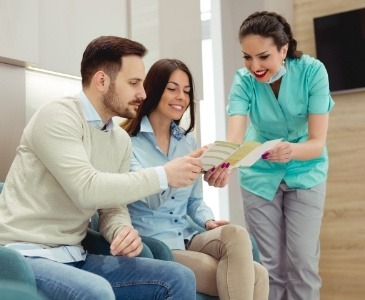 The cost of your Invisalign treatment will vary depending on several different factors. Here are some of the most prominent:
Number of Arches: Most people who undergo Invisalign will have both their upper and lower arches addressed. However, in some cases, only one arch needs to be corrected. In this situation, the cost is lower.
Complexity: If you have severe alignment issues, your treatment is likely to cost more. Closing a few small gaps is cheaper than correcting a significant bite problem.
Treatment Length: A longer treatment time means additional aligners and a higher cost.
INVISALIGN VS SMILE DIRECT CLUB™: WHICH COSTS MORE?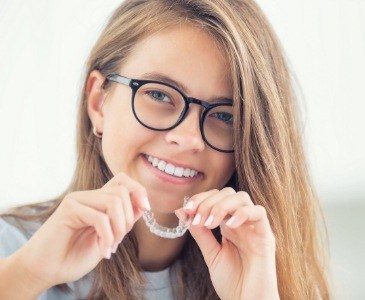 When patients are looking for a "quick fix," lower budget options, like Smile Direct Club™, may seem tempting, but a lower cost doesn't necessarily mean that it is the best option. While the price is generally lower than Invisalign, Smile Direct Club™ has a "do-it-yourself" approach with little to no oversight from a dental professional. This means additional room for error, and you could even end up with serious issues that need to be treated by a dental professional anyway.
When you opt for Invisalign, you have the trusted oversight of our dentists for each step along the way. Invisalign is professionally made, uses highly accurate impressions, and results in a more successful treatment. The cost difference is worth it for a smooth, stress-free orthodontic treatment.
DOES DENTAL INSURANCE COVER INVISALIGN?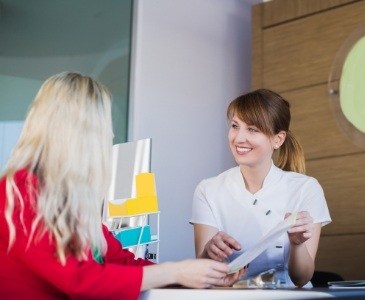 Some dental insurance plans include coverage for orthodontic treatment, so you should check with your provider to see if this is the case for you. At Premier Family Dental, we accept virtually all major PPO dental insurance plans. We're happy to file claims on your behalf to maximize your available benefits.
OPTIONS FOR MAKING INVISALIGN AFFORDABLE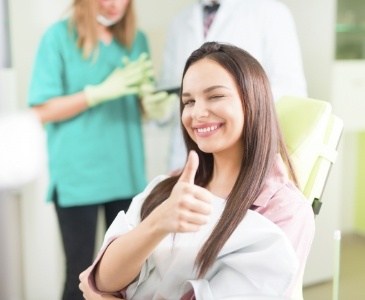 If you don't have dental insurance, that doesn't necessarily mean that you will be left completely on your own. We have a dental membership plan that can help you save on treatments completed at our practice. We also work with CareCredit and Compassionate Finance. Both options can break down your overall cost into manageable monthly installments with little to no interest attached. Talk to one of our friendly team members to learn more about your options.
To find out exactly how much you can expect the treatment to cost, schedule a consultation with us. We're eager to help you achieve a straighter smile!
Invisalign FAQs
Many older teens and adults are hesitant to undergo orthodontic treatment because they want to avoid the hassle of metal wires and brackets. Luckily, Invisalign is a discreet and more comfortable alternative that allows patients to get the straight smile they've always wanted in record time. Since it's truly a unique process, it's completely normal to have a few concerns before starting your journey. To help you out, our team at Premier Family Dental has decided to answer some frequently asked questions about this modern orthodontic treatment.
WHAT DOES INVISALIGN LOOK LIKE?
Invisalign aligners are designed with smooth, transparent plastic. Although they're noticeable outside of the mouth, they're virtually invisible when they're being worn! You must take proper care of plastic trays to keep them clean, clear, and discreet. It's worth noting that some patients need additional attachments or elastics to ensure successful treatment. Since these accessories are not made of clear plastic, they're typically more visible than the rest of the aligners.
DOES INVISALIGN HURT?
The smooth plastic design of Invisalign's aligners makes it one of the most comfortable orthodontic treatment options available. Of course, there will be an adjustment period when you first get Invisalign. You may experience mild soreness and irritation, but it should go away as soon as you get used to the aligners. Keep in mind that the plastic trays work by moving one portion of your smile at a time until the entire thing is aligned. That means you may experience a small amount of pressure each time you advance to the next set of aligners. However, you can easily manage your discomfort by taking over-the-counter pain medication as needed and using a cold compress.
WHAT HAPPENS AFTER INVISALIGN?
At your last orthodontic appointment, our team will make sure your teeth are in their ideal position before providing you with post-treatment instructions. Once you finish Invisalign treatment, you'll need to wear a retainer to preserve your hard-earned results. In most cases, you'll be allowed to choose between wire retainers and smooth plastic ones that look similar to Invisalign. The exact amount of time you'll need to wear your retainer will depend on your specific needs. Generally, you'll start by wearing it full-time before gradually decreasing to only wearing it at night.
CAN YOU EAT WITH INVISALIGN?
Since Invisalign is completely removable, you can simply take your aligners out when it's time to eat. Eating with plastic trays in your mouth will not only damage them but place unnecessary pressure on your teeth. That said, you should always remove your aligners and store them in a safe place when you're eating or drinking anything that's not water.