Tooth Extractions – Waco, TX
Removing the Pain for a Healthier Smile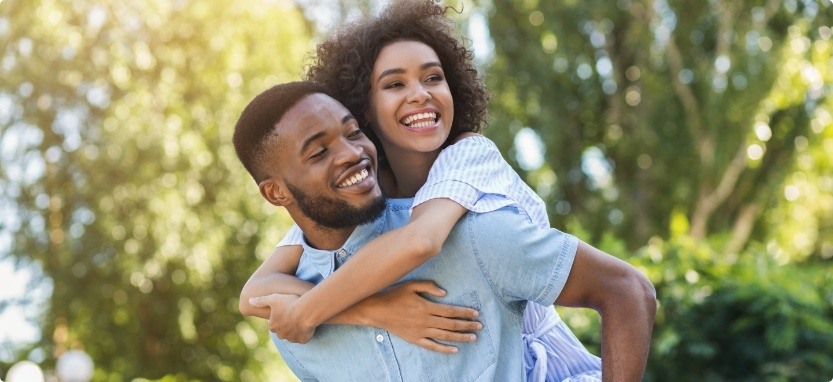 Keeping your natural teeth for as long as possible is beneficial to your oral health. Unfortunately, when a tooth is severely decayed or damaged, a tooth extraction may be the only safe and effective solution. At Premier Family Dental, Dr. Cofer and Dr. McNutt will create a treatment plan that will include extraction and replacement, helping you to achieve a complete smile much quicker. Let us help you find relief from the pain. Contact us to schedule an appointment today to discuss tooth extractions in Waco.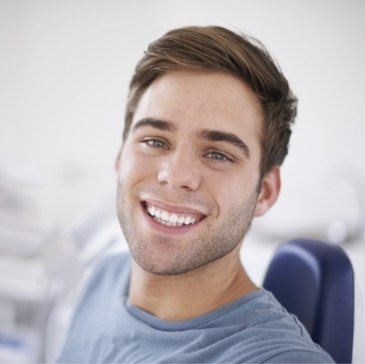 Why Choose Premier Family Dental for Tooth Extractions?
Experienced, Caring Dentist and Team
Sedation Dentistry Available for Nervous Patients
In-House Dental Implant Placement
Do I Need a Tooth Extraction?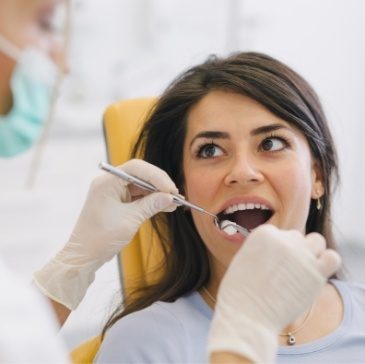 Pain is typically one of the most common symptoms associated with individuals needing a tooth extraction. If severe tooth decay or damage is present and a root canal will not suffice, it is imperative that you allow our team to remove your tooth and offer effective replacement solutions.
What you might not realize is damage and decay are not the only reasons for tooth extraction. Your dentist might suggest tooth removal if you face any of the following scenarios:
Crowded teeth: Are you looking to receive orthodontic work? It may not be possible without removing a tooth. Crowded teeth can be problematic when it comes to preventing gum disease and tooth decay because of the inability to thoroughly clean your teeth.
Infection: If an infection reaches the inner layer of your tooth and a root canal will not be enough to save it, expect Dr. Cofer and Dr. McNutt to recommend an extraction.
Gum disease: When gum disease progresses into periodontitis, the chances of bone and tooth loss increase. If your tooth does not fall out, it may be necessary to have it extracted.
Different Types of Tooth Extractions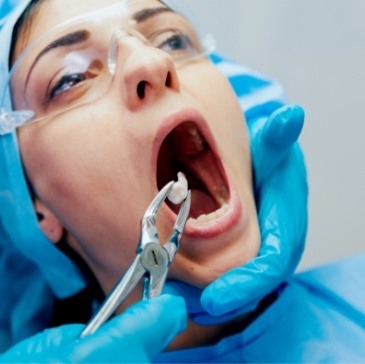 There are two different types of tooth extractions: wisdom teeth removal and multiple tooth extraction.
WISDOM TOOTH EXTRACTION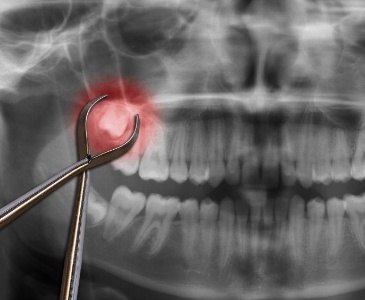 Known as the "third molars," these teeth are not as important as they used to be. At one point in time, these teeth were necessary for tearing and gnawing on coarse meat; however, times have changed, and nowadays, they're virtually unnecessary.
Older teenagers and young adults are the most common patients to have their wisdom teeth removed. These teeth can become impacted, never pushing through the gumline and causing immense pain. They can also partially erupt, and if they do so at an angle, it can shift your teeth out of alignment.
If after examining your mouth we believe you could benefit from a wisdom tooth extraction, we will perform the surgery one of two ways:
Partial eruption: Using special tools, we will gently rock the tooth back and forth until it detaches.
Impacted teeth: We will make a small incision in the gumline to expose the tooth. If necessary, we will cut it into pieces to make the removal process easier.
MULTIPLE TOOTH EXTRACTION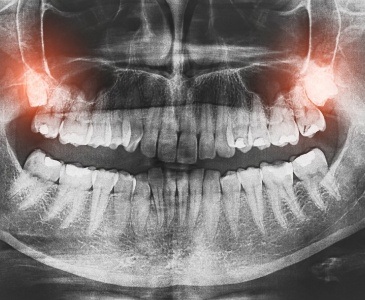 Having multiple teeth extracted isn't always the best news, but Dr. Cofer and Dr. McNutt will never let you leave without providing a replacement solution. When vacated sockets exist within the mouth, your bone can weaken. This will not only change your facial appearance, but it will also cause your natural teeth to shift out of alignment. As the bone deteriorates, you will notice your other teeth becoming loose or falling out.
EXTRACTION SITE PRESERVATION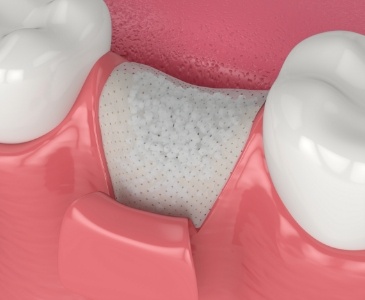 To prevent bone from weakening or teeth from shifting, dental implants are an effective way to replace your missing teeth. Unfortunately, if the bone is not strong enough to support dental implants, it may be necessary for us to perform an extraction site preservation. Dr. Cofer and Dr. McNutt will use bone grafting material to fortify the bone near the site of the missing tooth. After several months of healing, this will enable you to have a successful dental implant placement.
Tooth Extraction Aftercare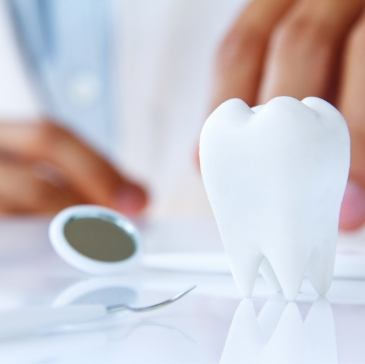 After having your teeth extracted, there are steps you need to follow to heal successfully at home. These include:
Gently biting down on the gauze provided by your dentist that will help form a clot at the surgical site. This will reduce the bleeding.
Take any antibiotics or pain relievers as instructed by your dentist.
Rest for a few days following your procedure and avoid any physical activity.
Eat only soft foods and avoid chewing on the side from which you had the tooth extracted.
Continue to brush and floss your teeth but stay away from the wounded area until it is healed.
Reduce swelling by applying a cold compress.
Do not use a straw or spit for 24 hours after your procedure, as this can dislodge the clot.
Understanding the Cost of Tooth Extractions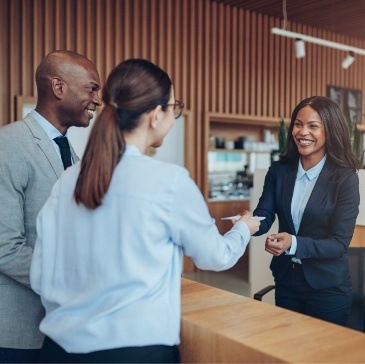 We only get one set of teeth in our lifetime, which is why it's incredibly important to take proper care of it. However, even with excellent oral hygiene, you may eventually find yourself needing an extraction. If your dentist at Premier Family Dental said you need to have a tooth pulled, your first thought may be "How much will it cost?" Since every smile is unique, the answer truly varies from patient to patient. To learn what to expect, continue reading or give our dental office a call!
Read More
FACTORS THAT CAN AFFECT TOOTH EXTRACTION COST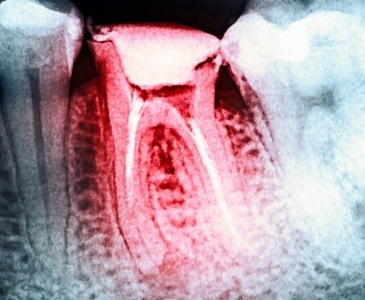 No two cases are the same, which is why it's impossible to provide you with an accurate tooth extraction cost estimate until you come in for an exam. At your initial appointment, our team will conduct an oral examination to pinpoint exactly what's necessary for your tooth extraction. Several factors can influence the overall price of your procedure, including:
Location – The location of the tooth that's being pulled can influence the total cost of your tooth extraction.
Complexity – The type of procedure you'll need can also affect the overall price. For example, an impacted or erupted tooth extraction will cost more than a simple extraction because the treatment is more invasive.
Anesthesia – Some patients will feel comfortable with just local anesthetic, while others may need dental sedation.
DOES DENTAL INSURANCE COVER TOOTH EXTRACTIONS?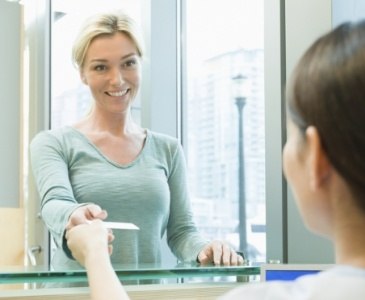 The good news is that most dental insurance plans will partially cover the cost of tooth extraction in Waco after the deductible has been met. Of course, it's worth noting that there might be certain limits in place. For example, only a certain number of teeth may be covered or there's a waiting period before coverage kicks in. Before committing to treatment, it's a good idea to contact your insurance provider and confirm the details of your plan. Our team at Premier Family Dental will be more than happy to help with this step if needed.
OTHER OPTIONS FOR MAKING TOOTH EXTRACTIONS AFFORDABLE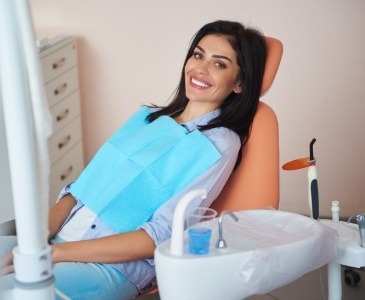 Don't have dental insurance? No problem! We offer additional financing options to help make your dental bills easier to manage, such as:
CareCredit Financing – With this option, you can split up the total cost of your treatment into smaller monthly payments with little to no interest attached.
In-House Dental Membership Plan – For one fee, you can expect flat, predictable rates for the most essential dental services along with discounts on several treatments.
Tooth Extraction FAQs
Do you have questions about the process of getting a tooth extraction in Waco? At Premier Family Dental, we make sure that all of your concerns are addressed and will walk you through the entire procedure, so you know what to expect. For your convenience, we've also answered some common questions that we receive from patients below.
DOES IT HURT TO GET A TOOTH EXTRACTED?
Our dental team makes sure that patients are comfortable and won't feel any severe pain throughout the treatment, so you won't have to worry about your extraction procedure hurting you. In most cases, we administer a local anesthetic to the area where your damaged tooth is located before we remove it. Plus, we'll provide you with some tips to help relieve any tenderness you may feel after your procedure.
HOW LONG DOES IT TAKE TO RECOVER FROM A TOOTH EXTRACTION?
As long as you follow the post-operative care instructions that we provide you with and continue to maintain the extraction site, you can typically expect to heal within about seven to 14 days. If you experience increasing pain or discomfort after this time period, feel free to contact our office.
HOW SHOULD I PREPARE FOR MY TOOTH EXTRACTION?
Before we're able to extract your tooth, we may need to run additional tests to ensure your safety and reduce your risk of complications. Otherwise, there's not too much you need to do before your treatment. After your examination, we'll provide you with a list of instructions and schedule your treatment. We may prescribe antibiotics for patients who have certain medical conditions and suggest not eating for up to eight hours before the procedure, but these tips can vary depending on your unique situation.
DO I NEED TO REPLACE AN EXTRACTED TOOTH?
If you have a permanent tooth removed that isn't a wisdom tooth, you may need to replace it to preserve your oral health and maintain the function of your smile. At Premier Family Dental, we offer dental implants as well as a variety of additional restorative options. Just be sure to ask us during your consultation so we can discuss your options with you.
HOW DO I KNOW IF I HAVE A DRY SOCKET?
A dry socket occurs when a blood clot doesn't fully develop at your extraction site or dislodges before your wound has completely healed. It can result in a variety of symptoms, including:
Severe pain within three days after your extraction.
An empty-looking extraction site socket.
Visible bone in the socket.
Pain that radiates to the ear, eye, temple, or neck.
An unpleasant taste in your mouth.
If you notice any of these signs, be sure to contact our office immediately so we can apply a medicated bandage for treatment.