Replace Missing Teeth – Waco, TX
Say Goodbye to Unsightly Gaps in Your Grin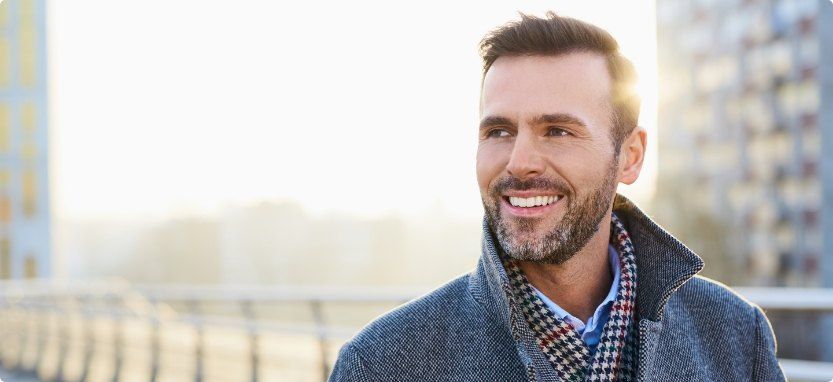 Losing a permanent tooth is always a serious dental issue. Without a full set of teeth, your ability to eat and speak could become compromised; you could also be at risk for teeth drifting out of alignment and other oral health issues. But the good news is that the space in your mouth doesn't have to stay empty. Dr. Cofer and Dr. McNutt can fill it with one of our expertly designed tooth replacement solutions. If you're currently dealing with tooth loss or plan on having a tooth removed soon, call us today to learn how our team at Premier Family Dental can help you fill in the space by replacing missing teeth in Waco.
Why Choose Premier Family Dental for Replacing Missing Teeth?
Entire Dental Implant Procedure Performed In-House
Expertly Planned Full-Mouth Reconstructions
Treatments Performed Using the Latest Dental Technology
Dental Bridges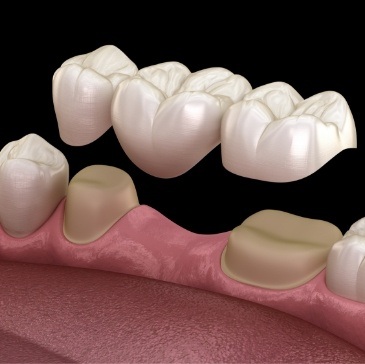 If you've lost one or more teeth entirely, dental crowns can be combined to form a dental bridge to restore your complete smile. The bridge, as the name implies, will literally "bridge" the gap by being anchored over natural teeth on either side of the gap. Dr. Cofer and Dr. McNutt also offer dental implant bridges for added health benefits and increased longevity.
Dentures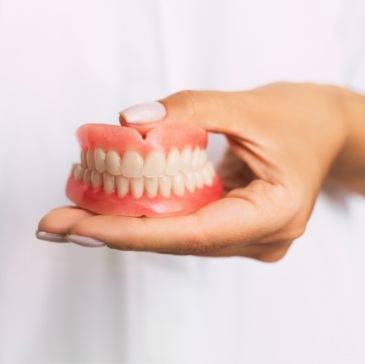 At our Waco dental office, we believe it's never too late for patients to regain a strong and confident smile, even if they've lost a significant number of natural teeth. Our dental practice offers modern dentures for reliable and affordable coverage, including full dentures, partials, and even implant dentures.
Dental Implants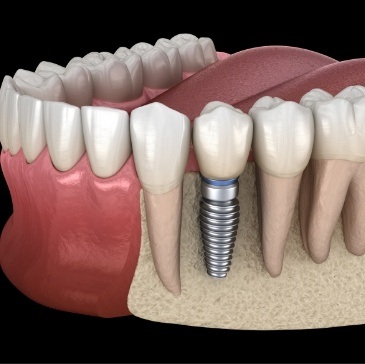 Dental implants are different from traditional bridges and dentures; not only do they fill in the space in your smile, but they can also act as new tooth roots that help stimulate the jaw, thus preventing bone loss that can lead to facial collapse. Dental implants are extremely versatile and can be used to replace any number of teeth. If you think that dental implants might be a good choice for your smile, give us a call today to schedule your initial consultation.
Learn More About Dental Implants
Full-Mouth Reconstruction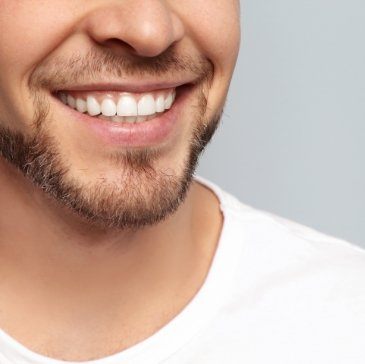 When your entire grin needs repair, you might need to have a full-mouth reconstruction performed. The process is a combination of many different dental services; in addition to using bridges, dental implants, or dentures to replace your missing teeth, we may also repair the ones you still have with personalized dental crowns and fillings. Other treatments may also be part of your full-mouth reconstruction depending on your unique oral health needs.