Veneers — Waco, TX
Hide Imperfections and Discover Your New Smile!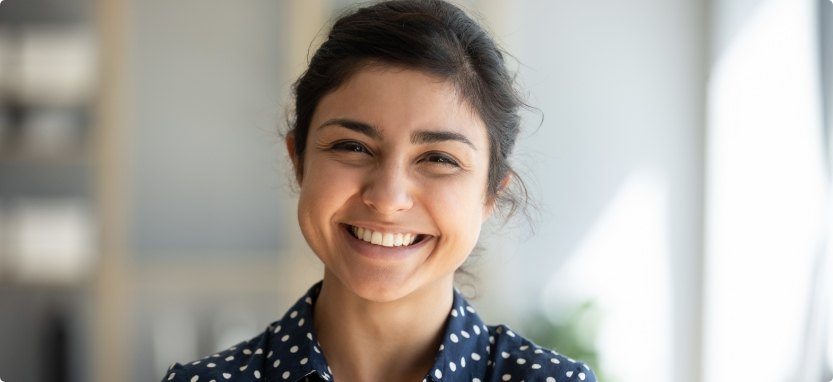 Smiles can suffer from a variety of cosmetic problems. Your teeth could be worn, chipped, broken, or crooked. There could be gaps between your teeth. They could be discolored from tetracycline or root canal treatment, and what's worse is that these types of stains won't respond to teeth whitening. All of these problems can be addressed with dental veneers in Waco, so call us today to learn more about veneers from our expert team at Premier Family Dental.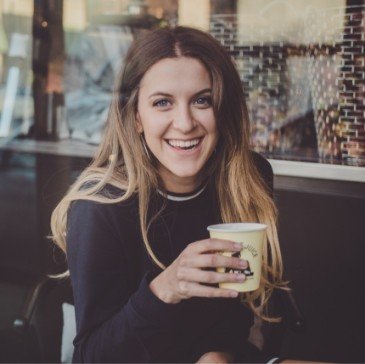 Why Choose Premier Family Dental for Veneers?
Lifelike, Long-Lasting Dental Materials
Minimal-Prep Veneers Available
Experienced Cosmetic Dentist and Team
What Are Dental Veneers?
Dental veneers are thin, tooth-shaped pieces of dental porcelain that cover your natural teeth, providing a complete smile makeover with just one procedure. Porcelain reflects light in much the same way your natural teeth do, and they resist staining, keeping your teeth white for the life of your veneers.
Our Waco dental office can provide your veneers in as few as two visits. We partner with quality dental labs that use the best materials to create veneers designed to match your smile perfectly. After we've prepared your teeth, taken impressions, and discussed your smile preferences, these labs take a couple of weeks to make your veneers. You then come back to our office to have your new smile placed.
Different Types of Veneers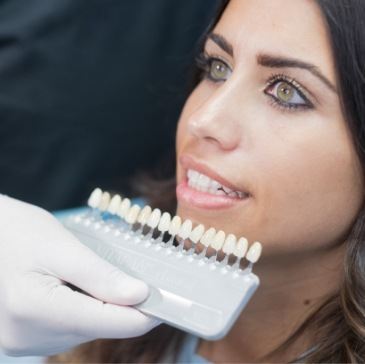 While all veneers are meant to accomplish the same task, some veneers are more ideal for certain patients than others. Consider their differences below before attending your cosmetic dentistry consultation.
TRADITIONAL VENEERS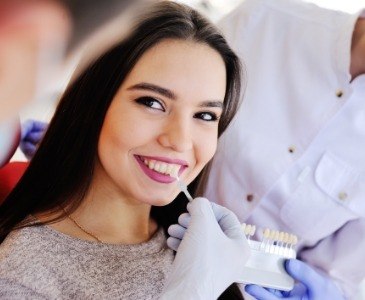 The traditional veneer is made from thin dental ceramic and is the standard solution for covering permanent imperfections in teeth. However, their placement does require minimal removal of existing tooth enamel. This ensures that the veneer does not stick out or look unnatural after placement.
MINIMAL-PREP VENEERS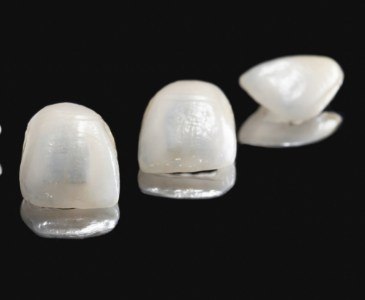 In contrast, minimal-prep veneers require very little to no removal of tooth enamel to place due to their ultra-thinness. This makes them ideal for dental patients who don't want to commit to veneers just yet or for those who already have worn-down enamel. Buffing down eroded enamel could result in more instances of teeth sensitivity.
What Is the Veneers Procedure Like?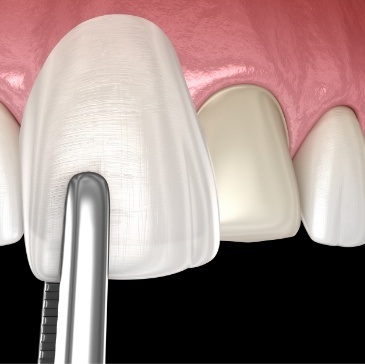 The procedure for veneers is relatively straightforward, regardless of the variety you choose. The dentist will perform a thorough examination of your smile for tooth decay and gum disease, as cosmetic dentistry treatments cannot be performed if these issues are present. After confirming your oral health and smile needs, we can begin the process of numbing your tooth and buffing down your enamel. If you choose minimal-prep veneers, we may be able to place them in one day. However, this is determined on a case-by-case basis.
If you choose traditional veneers, we'll send the impression mold to a dental lab. Before their fabrication, we'll confirm that they match your current smile's color, shape, and size to ensure maximum blending. Over the next couple of weeks, you'll wear temporary veneers to help you get acclimated to your new smile.
What Are the Benefits of Veneers?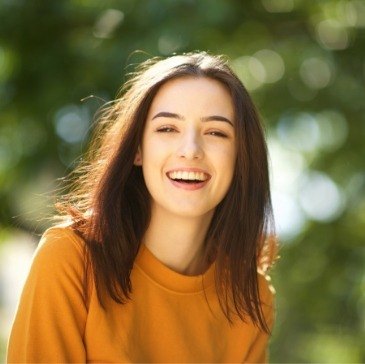 One of the most notable benefits of veneers is their ability to cover several different imperfections at the same time. Not only does that mean you can get a new smile with just one procedure, but you also don't need to think about other cosmetic dentistry treatments to do so. This saves you more money on cosmetic dental care in the long term.
Another notable benefit of veneers is their durability. In many ways, dental porcelain is as strong if not more so than natural tooth enamel. Porcelain is not porous like tooth enamel, which makes them significantly more resistant to stains. With proper care, your veneers should last between 10 and 20 years.
Understanding the Cost of Veneers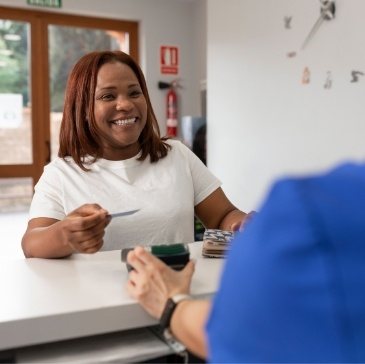 When it comes to the cost of veneers in Waco, you get what you pay for. Many cosmetic dentists are skilled and experienced in placing these unique restorations, creating a uniform, beautiful, and fully transformed smile. However, if you don't do your research and select someone with no experience and who uses cheap materials, you may be at risk for an unsightly and costly investment. If you want the Hollywood look, don't be afraid to choose veneers, but if you're unsure, it's important to consider all available options.
COST VS. COSMETIC DENTISTRY: WHAT'S RIGHT FOR ME?
At Premier Family Dental, we offer various cosmetic dental treatments designed to improve the look of a person's smile at various prices. You don't have to spend an abundance of money to achieve the look you desire; however, some limitations come with certain services. To better understand each one, consider the following options:
Veneers: Known for their permanence and ability to transform smiles, customized veneers in Waco are made according to your desired shape, size, and color. Although more expensive than other cosmetic solutions, they are capable of lasting 10 years or longer with proper care.
Teeth Whitening: If your teeth are stained or discolored from years of smoking or drinking dark-colored beverages, you might consider teeth whitening. Highly affordable and easy to complete, this method of cosmetic care is popular these days. However, you will only be able to change the color of your teeth, not the size or shape.
Invisalign: If you have teeth that are crooked, crowded, gapped, or misaligned, Invisalign can be a great way to align them. You should know, though, that this more expensive orthodontic treatment does not address the size, shape, or color of your teeth but can be effective at improving the overall aesthetic of your smile.
HOW TO MAKE VENEERS AFFORDABLE
If you're not already aware, most dental insurance companies will not provide coverage for cosmetic dental treatments. This can often be a deterrent for many patients; however, your cosmetic dentist in Waco is pleased to offer two alternative ways you can pay that will help keep your veneer treatment affordable:
In-House Membership Club: Whether you choose to pay a low monthly or annual fee, you can receive access to basic preventive care as well as 5-20% off other procedures.
Flexible Financing: If you need help paying for your veneer treatment, you can always enroll in a low or zero-interest payment plan through CareCredit or Compassionate Finance. You can easily break up the cost of your treatment into monthly payments.
Veneers FAQs
With all the benefits that veneers in Waco offer, it's no wonder they're one of our most popular cosmetic dentistry treatments by far. They're versatile enough to conceal virtually any aesthetic imperfection your front teeth might have. As they rise in popularity, though, our practice receives more questions about the treatment. To make things more convenient for you, we've decided to answer some frequently asked questions about veneers below.
DOES IT HURT TO GET VENEERS?
Before we buff your enamel and place your veneers, we'll use a local anesthetic to make sure your mouth is numb. You shouldn't experience any pain during the procedure at all.
HOW MUCH DO VENEERS COST?
Contrary to what you may have heard online, there is no set price for getting veneers. The cost can vary greatly from patient to patient. Some of the factors that can influence your cost are how many you're receiving and where in your mouth they will be placed. Because the cost varies, the only surefire way to know how much you'll end up paying for your veneers is to schedule a consultation with your cosmetic dentist in Waco.
WILL PEOPLE BE ABLE TO TELL THAT I HAVE VENEERS?
Not at all! Veneers are made from dental porcelain. This material was chosen for its uncanny ability to resemble tooth enamel. It even reflects light in the same way.
HOW DO I TAKE CARE OF MY VENEERS?
Veneers can last up to two full decades provided you properly maintain them. Fortunately, taking care of your veneers is not that different from caring for your natural teeth. Brush and floss every day as you normally would. Avoid bad oral habits like tobacco use, opening packages with your teeth, and chewing on extremely hard objects like ice, pen tips, and fingernails. Lastly, be sure to visit your dentist in Waco for a dental checkup every six months to make sure your veneers are still in great condition.