Blue Cross Blue Shield Dental Insurance – Waco, TX
Get a Healthy Smile with Your Dental Insurance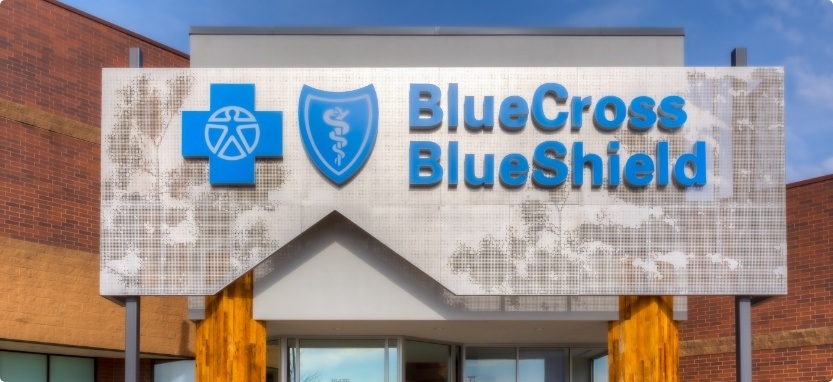 Your dentist is essential to preventing common oral health issues, like tooth decay and gum disease, which is why the American Dental Association recommends you schedule a dental appointment at least twice a year. If you're like many people, you're probably worried about a large bill. You have nothing to fear when choosing a Blue Cross Blue Shield dentist in Waco. Here at Premier Family Dental, Dr. Cofer and Dr. McNutt are proud to provide the affordable dental care you need to invest in a healthy smile.
Blue Cross Blue Shield Coverage Availability & Fees
Blue Cross Blue Shield is a leading provider of comprehensive dental coverage. They have policies for individuals and families to reduce the amount that's paid out-of-pocket. By paying your monthly premium, you have access to many cost-saving benefits. Although every policy differs, most plans include:
100% preventive coverage.
80% minor restorative coverage.
50% major restorative coverage.
Dental insurance policies are designed with prevention in mind because it lowers your overall oral health expenses. In fact, research shows $1 spent on prevention can reduce your restorative costs by as much as $50. You can visit your dentist 1-2 times per year to get the routine cleanings and checkups you need.
If an issue arises, Blue Cross Blue Shield is there for you. You have access to an annual limit to reduce the amount you pay for common treatments once you've reached your yearly deductible. Our office will help you maximize your benefits to keep your care affordable, even if we must split the cost across calendar years.
Blue Cross Blue Shield recommends you visit a dentist who is in your network because they have pre-negotiated rates with the dental practice. Dr. Cofer is in-network with the insurance provider; however, he also accepts patients who are out-of-network. You can still use your coverage, but you'll need to pay the difference between our fees and your insurance's allowable amount.
At the end of the year, your policy will expire. You won't be reimbursed for any unused funds, and they won't carry over into the new year. On average, less than 3% of Americans meet or exceed their annual limits. We don't want to see you waste what you've paid. We understand dental insurance can be confusing, but we're here to help.