Implant Dentures—Waco, TX
The Best Way to Address Extensive Tooth Loss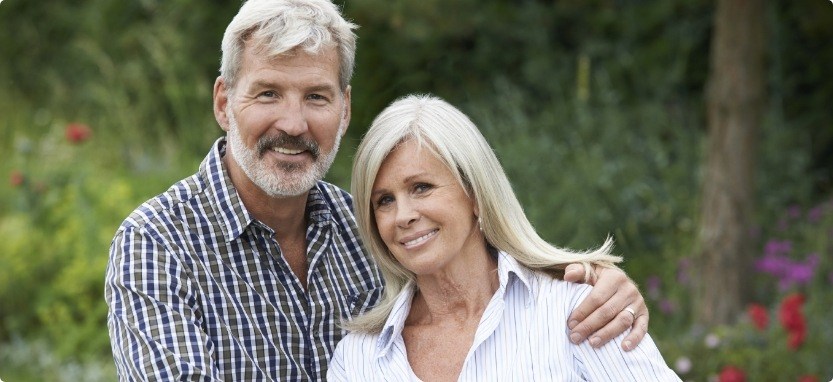 Losing a single tooth can cause serious oral health concerns, pain, and difficulty eating, but losing most or all of your natural teeth is detrimental to almost every aspect of your daily life. Patients of Premier Family Dental can rest assured that we're here to help. We are proud to offer implant dentures in Waco. They are the best way to replace a full arch of lost teeth. Call our caring family dentistry team to schedule a tooth replacement consultation appointment with us.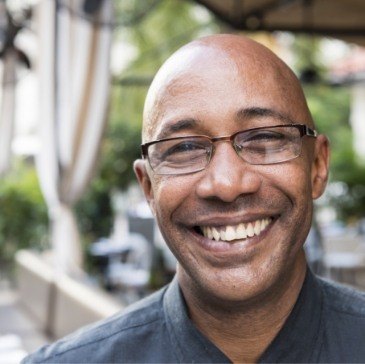 Why Choose Premier Family Dental for Implant Dentures?
State-of-the-Art Dental Office
Friendly Dentist & Team
Start-to-Finish Dental Implant Care
What Are Implant Dentures?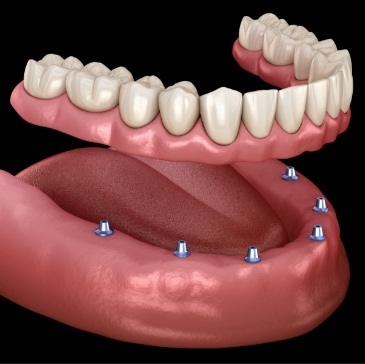 A traditional denture is crafted using a gum-colored base material to support a full row of replacement teeth. The base is molded to fit against the gums, which creates suction that holds the prosthetic in place. While these traditional restorations do offer a vast improvement over missing teeth, the lack of tooth roots to provide stability for the dentures can be a serious concern. Implant dentures utilize strategically positioned dental implant posts to replace the tooth's roots, recreating a closer-to-natural new smile.
There are two different types of implant dentures:
FIXED/PERMANENT IMPLANT DENTURES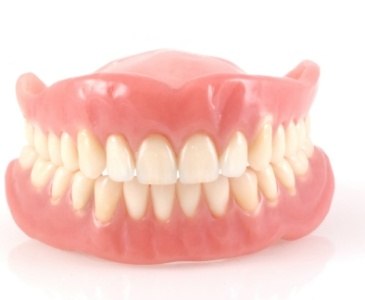 These are permanently attached to an average of four to eight dental implants that support them (they can only be removed by a dental professional). The All-on-4 treatment is an example of fixed implant dentures. Many people enjoy the convenience of having teeth that are always in their mouths.
REMOVABLE IMPLANT DENTURES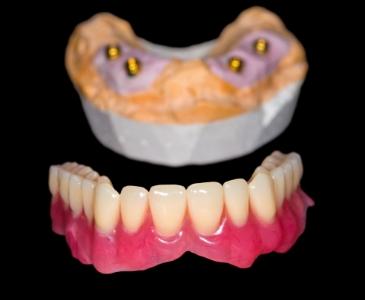 These are easy for patients to remove on their own, and they usually require fewer dental implant posts than fixed implant dentures. In some cases, a patient's traditional denture can be retrofitted to work as a removable implant denture.
The Implant Denture Procedure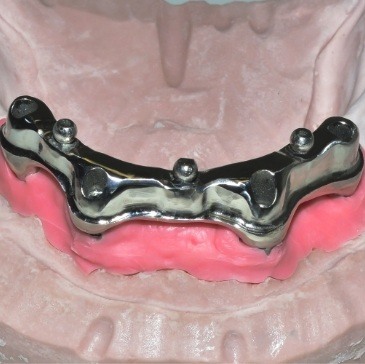 The implant denture procedure can vary from case to case, but it usually goes like this:
Consultation: Our team will answer your questions about the treatment and start to plan your procedure.
Implant placement surgery: Your implant dentist in Waco will carefully insert the implants beneath your gumline.
Restoration: After placing attachments on top of your implants, we will place your permanent prosthetic teeth in your mouth.
The entire implant denture process may take several months, but most patients would agree that the investment of time is well worth it!
Am I a Candidate for Implant Dentures?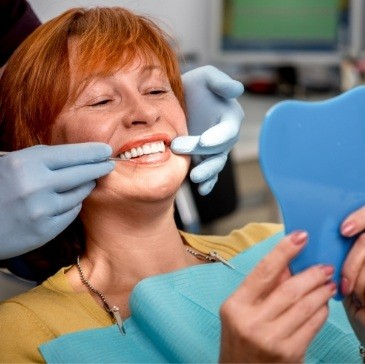 Thanks to advancements in the methods and materials used in the tooth replacement process, almost anyone can qualify for implant dentures, either right away or after some preliminary treatments. Some of the characteristics we look for in a good candidate include:
Relatively good oral and overall health
Commitment to completing the lengthy treatment process
No negative past experiences with surgery or anesthesia
Benefits of Combining Dentures & Dental Implants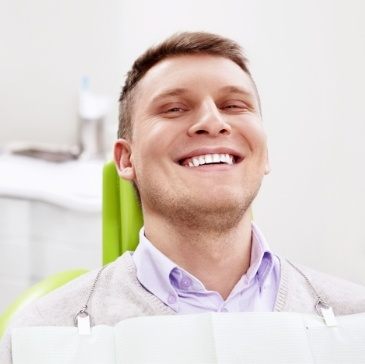 Some of the most remarkable benefits of implant dentures include:
Stability: Unlike traditional dentures, implant dentures remain steady and stable even if you are eating tough foods.
Jawbone preservation: Implants substitute tooth roots, so they stimulate the jawbone and help to keep it healthy and whole.
Value: Dental implants in Waco may last a lifetime. That makes them a better monetary value than forms of tooth replacement that need to be replaced every few years.
Comfort: Because they are so secure, you can depend on your implant dentures to feel natural in your mouth.