Teeth Whitening – Waco, TX
Achieve a Smile Multiple Shades Whiter!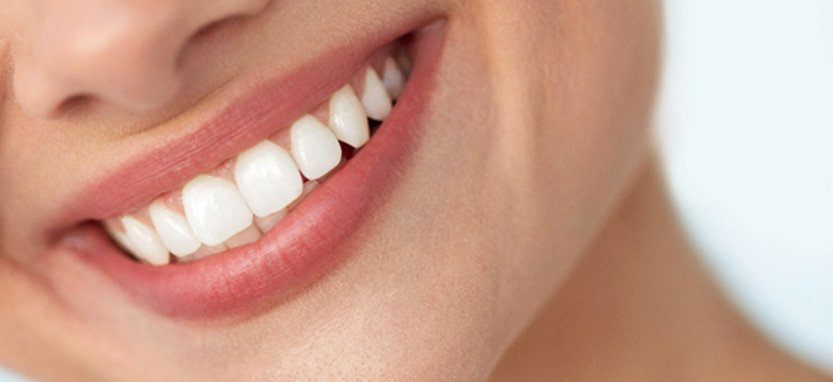 Are your teeth starting to look dull and yellow over time? There are many reasons why this can happen, including aging and poor oral hygiene. However, this is still something that many people are insecure about. Fortunately, at Premier Family Dental we offer in-office and take-home teeth whitening. We even have a $99 Bleaching for Life special offer. To learn more about teeth whitening or to schedule an appointment with us, give us a call !
Why Choose Premier Family Dental for Teeth Whitening?
$99 Bleaching for Life
Flexible Financing Available
In-Office and Take-Home Options
Who Is a Good Candidate for Teeth Whitening?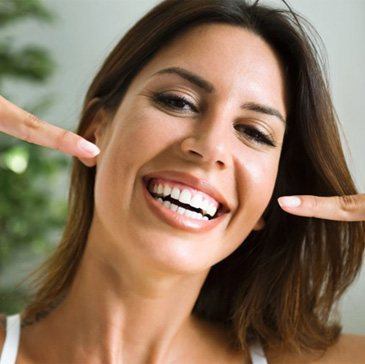 Tooth stains can be caused by many different factors. Here are some of the most common:
Aging
Poor oral hygiene
Using tobacco products
Pigmented foods and beverages
Sugary and acidic foods
Certain medicines
Genetics
Some types of discoloration can be prevented with good oral hygiene habits, but others may not be in your control. There are two different types of tooth discoloration: extrinsic and intrinsic. Extrinsic stains occur on the surface of the teeth and are typically caused by foods, beverages, and tobacco products. Intrinsic stains are the result of medications, so you should discuss this with your doctor if it is a concern for you.
How Does Teeth Whitening Work?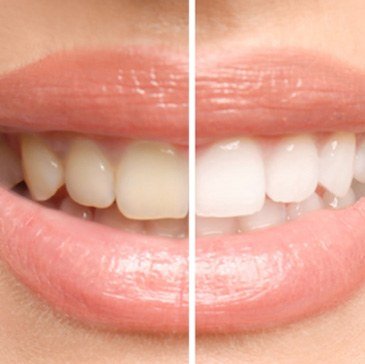 We offer two different types of teeth whitening to meet your needs. Here is how each of them works:
Take-Home Teeth Whitening
If you want to lift stains from the comfort of your own home, a take-home teeth whitening kit is likely the best option for you. First, we will examine your smile to ensure that you don't have any existing oral health issues that could be aggravated or worsened by teeth whitening. If you are in the clear, you will be provided with custom whitening trays to wear along with a powerful whitening gel. In just a couple of weeks, you will see noticeable results!
In-Office Teeth Whitening
If you're hoping for faster results, in-office teeth whitening can be done. If you have a wedding or another event coming up and want to show off a bright smile, this could be a better option for you. We use GLO Science teeth whitening to help you achieve a smile several shades whiter in a single visit.
Tips for Maintaining Your Brighter Smile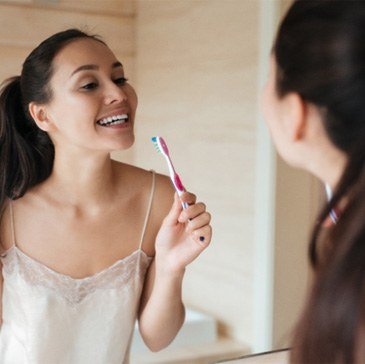 The results of your teeth whitening treatment will last longer if you take the time to maintain them. Here are some tips to help you keep your smile looking bright:
Brush twice and floss every day
Limit dark-colored beverages
Avoid tobacco products
Attend cleanings and checkups
Consider touch-up treatments
Understanding the Cost of Teeth Whitening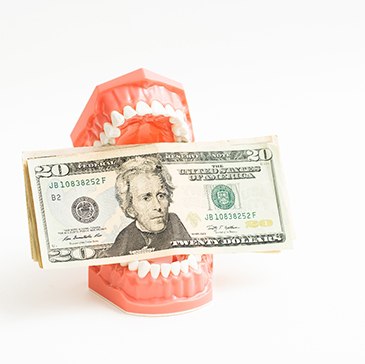 Teeth whitening is typically one of the first forays people make into cosmetic dentistry, and as a consequence, patients often aren't used to paying for coverage that isn't covered by insurance. This means that they'll often have more concerns than usual about the cost of care.
For that reason, we endeavor to make payments as easy as possible for our cosmetic patients. For one, we're currently offering a special on teeth whitening that provides lifelong teeth bleaching for just $99! If you want to know more about budgeting for care, here's some information you may find useful.
Factors that Affect the Cost of Teeth Whitening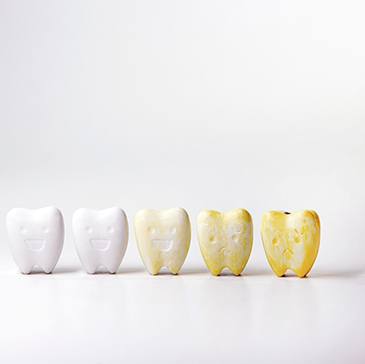 Teeth whitening is typically offered at a single set price, but there are some factors that may affect how many treatments you need to get complete results. The severity of the discoloration you're facing, for example, may necessitate more effort on our part to get you a white smile. It's also easier to lift the stains on the exterior of the tooth than to ease discoloration from within, which may also affect what you pay.
Finally, you may have to consider whether there are treatments you need before teeth whitening, like fillings or dental crowns, and how that may contribute to the final cost.
Types of Teeth Whitening: What Do They Cost?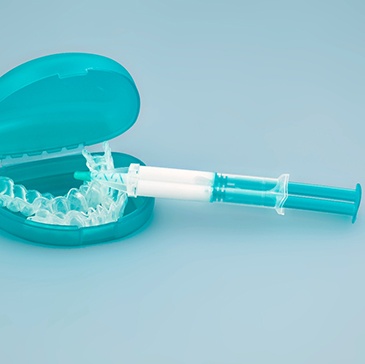 If you've been to your local pharmacy recently, you've probably noticed that there's no shortage of over-the-counter teeth whitening solutions. Many of these DIY whitening kits come in at around $100. There are also whitening strips, which are even cheaper.
However, these whitening kits rarely do the job the first time. Instead, you're likely to need to pay for multiple treatments, to get the results you're looking for. Instead, for just $99 you can get professional whitening from us that's sure to brighten your enamel.
Professional Teeth Whitening VS Store-Bought Teeth Whitening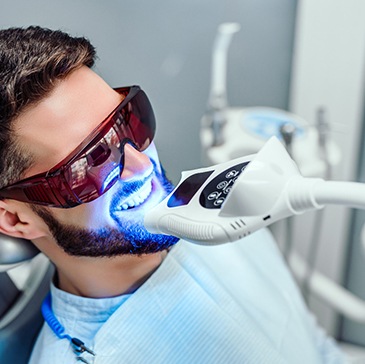 It's good to point out that there's a pretty stark difference between professional and over-the-counter teeth whitening. The dental kits you'll get at a pharmacy are typically one-size-fits-all, which means that you're likely to get streaky or inconsistent teeth whitening. The whitening solutions are also often heavily diluted, which means that you're unlikely to get the results that you would from us.
It's important to remember that teeth whitening that doesn't work isn't worth anything at all, so if you're going to invest in your smile, getting professional assistance is the best way to go.
Options For Making Teeth Whitening Affordable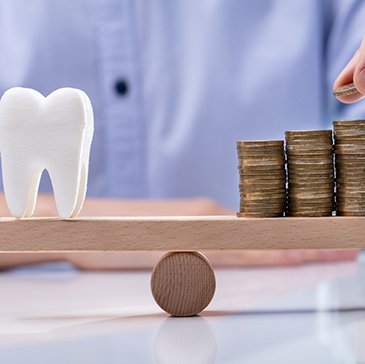 Even though teeth whitening isn't covered by insurance, that doesn't mean it can't be affordable. We have several options that can help to make cosmetic care affordable.
For one, as we mentioned, we're currently offering a special on teeth whitening where $99 gets you bleaching for life. We also have an in-house membership plan that affords you a significant discount on care from us, on top complimentary preventive services, for a flat annual fee.
Finally, we often partner with CareCredit and Compassionate Finance to help break down the cost of dental care into manageable chunks. With all of these options available to you, you should have plenty of options to afford your dental care.
Teeth Whitening FAQs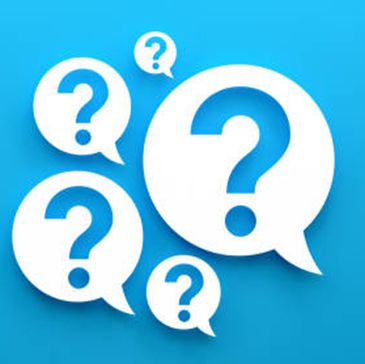 Teeth whitening in Waco can turn back the clock to reveal a bright smile; however, it's normal to have a few concerns. Your dentist at Premier Family Dental will explain everything during your initial consultation. While you wait for your appointment, here are the answers to the most frequently asked questions, or you can contact our office.
Does Teeth Whitening Hurt?
Whitening treatments should not cause any discomfort if your teeth and gums are healthy. Your cosmetic dentist will examine your mouth to look for anything concerning, like cavities or gum disease. Whitening agents can make untreated issues worse.
Besides having a healthy mouth, you can avoid discomfort by not overusing whitening products, including those available over-the-counter. Your dentist can cater your whitening treatment to your comfort level if you're prone to sensitivity. They may also recommend using desensitizing toothpaste before your appointment. It's best to avoid any hot or cold foods and drinks for about 24 hours after teeth whitening.
Does Teeth Whitening Damage Your Enamel?
Whitening treatments are specially formulated and won't damage your enamel when used according to the manufacturer's guidelines. Your cosmetic dentist in Waco provides the safe solutions you need to combat stains and discoloration.
It's important to space out your whitening treatments to avoid damaging your enamel. This includes over-the-counter products, like toothpaste, strips, and gels.
How Long Does Teeth Whitening Last?
Professional teeth whitening can provide results that last for several months or years, but many factors affect the duration. You can ensure your dazzling smile stays its brightest with good oral hygiene. Brush your teeth at least twice a day for 2 minutes using a soft-bristled toothbrush and nonabrasive toothpaste. Floss at least once a day and use a daily antimicrobial mouthwash. Don't smoke or use tobacco to prevent tar and nicotine stains. Limit your consumption of dark foods and drinks. If you can't resist a cup of coffee, drink it all at once through a straw to limit its contact with your teeth. If you have any stain-causing foods or drinks, rinse your mouth with water after you finish.
Does Teeth Whitening Work on Dental Crowns?
Although whitening treatments are effective on enamel, they don't work on dental crowns. Your enamel is porous, allowing the whitening agents to penetrate the surface of your teeth to resolve stains. Dental crowns are not porous, so whitening treatments won't have any effect on them. Your teeth will become whiter, but your crown will be unchanged, which can make it stick out like a sore thumb. Teeth whitening ingredients can also damage the bonding material holding restorations in place. Your dentist can whiten your teeth and replace your restoration to ensure seamless results.