Delta Dental Insurance – Waco, TX
Discover the Benefits of Delta Dental Insurance
If you have Delta Dental insurance, you should know that preventive dental care is one aspect you should be taking full advantage of because of the complete coverage you receive for two dental visits each year. As most dental insurance companies do, they design their plans around these six-month checkups and cleanings because as long as patients are being proactive about their oral health, the less likely there will be problems further down the road. At Premier Family Dental, we encourage all our patients to maintain these appointments for the same reasons – to stop problems before they start! To schedule an appointment with us or to learn more about how best to use your Delta Dental insurance in Waco, contact our dental office today!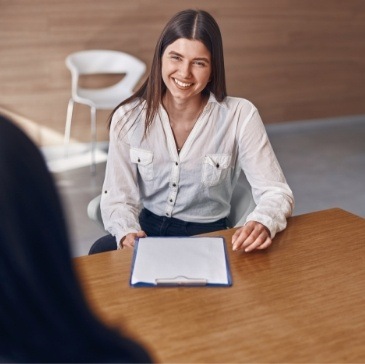 Delta Dental Coverage Availability & Fees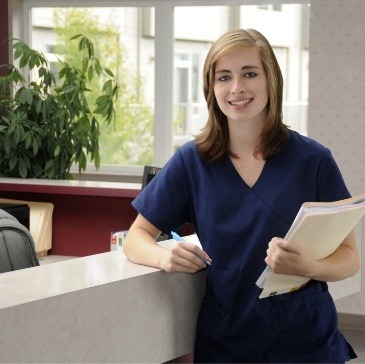 When reviewing your dental insurance plan, you'll notice that it might look something like this:
100% preventive care (cleanings and exams every six months)
70-80% minor preventive services (fillings, dental sealants)
50-70% major restorative services (dental crowns, bridges, and implants)
With every $1 you spend on preventive dental care, you can potentially save anywhere between $8 and $50 on restorative and emergency dentistry services. This is great news for not only you but your insurance company, too. The reason is that you have a deductible you must meet before your insurance will begin paying its fair share of the dental services you receive. If you're taking care of your teeth and gums, you're less likely to need minor or major services in the future, which means, they don't have to worry about paying for dental work. But no matter how well you take care of your oral health, problems can still arise, and accidents can happen, and when they do, your Delta Dental insurance can be of great help to you.
Since Premier Family Dental is an in-network provider, you are guaranteed to pay the lowest price for the highest level of quality dental care. This is our promise to you since we are in-network with Delta Dental. However, if you choose to see us and we're not considered "in-network," not to worry. We will be happy to help you navigate your policy and file any necessary paperwork or claims on your behalf.