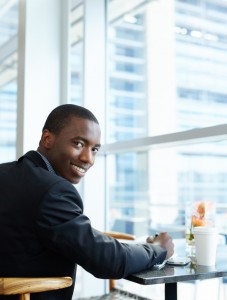 When you ask most people what they'd like to improve about their smile, the answer is the color of their teeth. Over time, teeth naturally darken as a result of food, beverages, and certain habits. It's not surprising that teeth whitening is becoming one of the most popular treatments you find in the dentist's office today — and Dr. Rick Cofer offers professional teeth whitening for all of Waco. Learn what's causing your teeth to change color, and ways you can prevent their staining for a whiter smile, naturally.
What You Eat Affects the Color of Teeth
You know how your teeth look after biting into a ripe, juicy berry (or after a glass of your favorite red wine)? Even though the staining may appear to wash away after a little while, it's not temporary. Over time, frequent exposure to highly pigmented foods leads to more permanent changes in tooth color.
Some common offenders affecting the shade of your smile include:
Ripe, dark berries (think blueberries, blackberries, and cherries)

Red wine and dark beers

Pasta sauce

Coffee and black tea

Dark chocolate
Rinsing your mouth with water or brushing your teeth after consuming these items can help to remove stain-causing pigments for whiter teeth. Additionally, snacking on a piece of cheese or downing a glass of milk can also create a protective barrier against the stuff that creates stains.
Improving Habits for a Whiter (And Healthier) Smile
In addition to what you eat, certain lifestyle habits can lead to teeth that look darker than you'd like. If you're not brushing your teeth and flossing consistently, it's likely that plaque and tartar buildup are causing your teeth to appear yellow. Improving your dental hygiene habits at home and visiting your dentist every six months for a checkup and cleaning will help to reduce this buildup for a whiter, brighter (and healthier) smile.
Tobacco users should also be aware of the impact the habit has on the appearance of their teeth, as well as their overall oral health. Smoking and other forms of the substance yellow the teeth over time, and are also a major cause of serious health conditions like gum disease, tooth loss, and oral cancer.
Where to Find Teeth Whitening in Waco
If you're ready to dramatically improve the appearance of your smile with professional teeth whitening, don't wait to contact your dentist in Waco. At Premier Family Dental, Dr. Cofer offers in-office and at-home treatments to allow you to whiten at the pace you're most comfortable with. Professional teeth whitening near Lorena is safe, effective, and offers results that last for far longer than what you'll get over the counter.