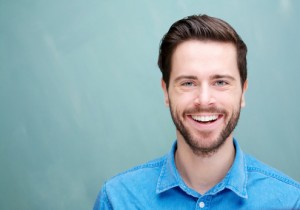 You probably know a little bit about crowns — after all, they've been an excellent solution for restoring smiles for decades now. If you have broken, damaged, missing or misshapen teeth, you may be considering getting crowns as a way of restoring your smile to one you feel good about. If so, you're on your way to making an excellent decision for your teeth, and your life. And the good news is about to get even better. At Premier Family Dental, we can give you crowns in just one day — that's right, same-day crowns are available right here in Waco.
With something we call CEREC, the process for getting crowns is now far faster, more comfortable and longer lasting than the traditional method. CEREC crowns provide the speed, comfort and results you're proud of. Read on to learn more about them — we're confident that if you need crowns, the CEREC option is an excellent choice.

Save Time
CEREC stands for CEramic REConstruction and uses computer-aided design and manufacturing, meaning your dentist can create and place your crowns right at your chairside. This process eliminates the necessary waiting period with traditional crowns, when your dental impressions must be sent away to a lab where your crowns are constructed and sent back to the dental office. No, that long process is now completely unnecessary — CEREC crowns are placed in just one visit to your dentist's office. And because the procedure is over in just one visit, you don't have to waste any time worrying with those normal pre-appointment jitters.
Increase Comfort
Traditional crowns require traditional impressions to be taken of your mouth — you know, that messy, gross-feeling goop that usually makes you gag? Nobody likes that stuff. But with CEREC crowns, we recreate your mouth's structure using digital impressions — and that means there's absolutely no goop, and no gag.
And digital impressions don't just increase your comfort during the procedure. They also increase precision, giving us a super-detailed reconstruction of your whole mouth. With that highly accurate model, we're able to create a crown that fits your teeth perfectly. That means there's no risk you'll be left with an ill-fitting device that causes you pain down the line.
Excellent Quality
CEREC crowns provide a sturdy, natural-looking result you can trust will last. With advanced-color matching technology and ceramic that allows your dentist to create special grooves and contours for an excellent fit in your mouth, your new crowns will look and feel great for years and years. In fact, studies show that CEREC crowns actually last longer than those traditional crowns, and they actually boast a success rate of 95 percent after nine years.
Contact Your Dentist Today
If you believe you need crowns to restore your smile, we know that CEREC crowns are your best option. For more information, please don't hesitate to contact Premier Family Dental for an appointment today — because we're all about seeing you smile.