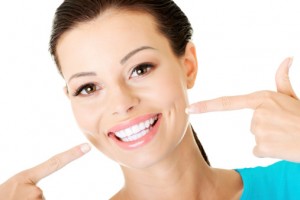 Next time you visit your local pharmacy or grocery store, take a few moments to explore the dental care aisle. You'll find shelves of whitening gels, strips, pastes, and mouth rinses. All of these products promise dramatic results, effortless application, and long lasting brilliance. Unfortunately, retail whitening treatments are typically ineffective in removing stains. If you're interested in brightening your smile, the friendly Waco dentist and team at Premier Family Dental invites you to schedule a cosmetic dentistry consultation. During this appointment, we'll determine the likely causes of your staining, and the best way to whiten teeth.

In-office Teeth Whitening
We offer Zoom! whitening in our Waco dental office. Zoom! is one of the most popular whitening options available, and offers patients dramatic results in about an hour. Using a unique blend of bleaching agents and an LED light, Zoom! whitening gives patients smiles up to ten shades brighter in a single office visit. The process is easy. Our team takes a photo of teeth to compare to the resulting smile. Then, we protect soft tissue and apply the whitening gel to teeth. Once the gel is in place, we set a low heat LED light over the patient's smile. The light works to accelerate the chemical reaction that removes stains. After about an hour, the gel is removed and an after photo is taken to see the dramatic whitening results. This is a great whitening option for patients who have deep set stains, and those who need to see results quickly.
Professional Take-Home Whitening
For those patients who prefer to gradually whiten teeth, those with sensitive teeth, those who prefer at-home treatments, and those who want to touch up in-office whitening, our professional-grade take-home whitening kits offer results similar to those possible with Zoom! over the course of two or more weeks. We start by creating a custom application tray. These trays keep whitening gel in and saliva out. Soft tissue may be damaged by the chemicals in whitening gel, and saliva neutralizes the chemical reaction rendering the gel inactive in a short amount of time. There are a variety of dosage options and wear times to customize an at-home whitening plan that works for you.
Contact Your Cosmetic Dentist in Waco
For professional teeth whitening, Robinson and Waco residents rely on the friendly, skilled cosmetic dentist and team at Premier Family Dental. Contact our Waco dental practice to find out more about teeth whitening or any of our other cosmetic dentistry our-services.