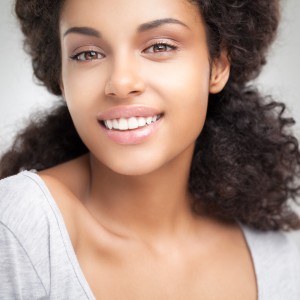 Being insecure about your smile is never an easy thing to deal with, no matter who you are. Whether they are chipped, gapped, or cracked, being confident in your smile can be a key attribute to overall self-esteem. One thing you may be insecure about is the color of your teeth. Stained, dark teeth can be aesthetically unappealing, especially when many consider a smile a first impression. Dr. Rick Cofer understands how his patients feel when they are insecure about their smile, which is why he offers teeth whitening to his patients.
At Premier Family Dental, we offer at-home whitening to our patients. This is the most convenient way of whitening your smile, as it is done in the comfort of your own home. We will be able to create custom-made trays that fit your teeth exactly. We will also provide you with professional-grade whitening gel. You fill the trays with the whitening gel, and wear them for a little bit of time every day. In about four days, you will be able to see amazing results!
Being able to whiten your smile is definitely a step in the right direction in being more secure in your smile. When you have confidence in yourself, that security can leak into many areas of your life. You can join your friends in a laugh, meet new people, and make that memorable first impression resting assured your smile is dazzling! If you are interested in Dr. Cofer whitening your smile, contact our office today, and we will be glad to help!
Premier Family Dental provides quality dental care from our Waco dental office because we truly believe in the power of a beautiful smile. We serve patients from Robinson, Lorena, and the Central Texas area. Call us today to schedule your appointment.