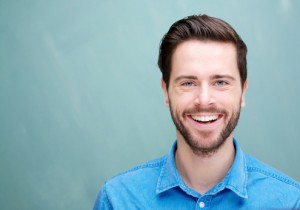 If you've ever had a crown placed, you likely visited your dental office three or four times, made goopy dental impressions, and had to sit still as your custom crown was further customized during placement. At Premier Family Dental, we offer patients state-of-the-art same day dental restoration utilizing the CEREC (Chairside Economical Restoration of Esthetic Ceramics) system. The entire appointment takes just a few hours, and you leave our office with a fully restored smile. If you're in need of dental restoration, our skilled Waco dentistry team is ready to help you renew your smile. Call to schedule your CEREC consultation today.

CEREC Same Day Crowns from Your Waco Family Dentist
For patients with severely damaged or decayed teeth, crown restoration is typically the recommended solution. However, crown treatment can take weeks to finalize. Luckily, Premier Family Dental offers single-visit dental crowns utilizing CEREC CAD/CAM (computer assisted design/manufacture) technology. Here's how it works:
A patient consults with Dr. Cofer to determine whether CEREC is the right solution for their smile, and schedules a CEREC appointment
When patients return for their crown, Dr. Cofer prepares the tooth removing damaged enamel and applying a bonding agent that allows the tooth to bond more securely with the restoration
Using the CEREC system, digital impressions are taken of patients' prepared teeth and full bite
The digital impressions are sent to a milling unit where a cube of ceramic is formed into a custom crown
As the crown is milled, patients can feel free to relax and enjoy television, music, read a book, or even take a nap. The process can take up to 45 minutes.
Once your crown is completed, we'll attach it to your prepared tooth with dental cement, and you're done!
Should I Consider a CEREC Same Day Smile Restoration?
Crowns are necessary when patients experience extensive tooth decay, breakage, filling fracture, or to fortify teeth after root canal therapy, but how do you decide whether a CEREC restoration is right for you? Some things to consider before choosing CEREC:
Is your time or budget more important right now? CEREC is more costly than traditional crowns, but rather than needing several appointments over the course of weeks to complete your treatment, CEREC gives you a brand new smile in just one visit.
Are you able to wait comfortably in the dental office for several hours? Patients who have demanding job or family obligation, dental anxiety, or physical or mental impairment that makes devoting several hours at a time to dental care may wish to consider a traditional crown.
Where is the damaged tooth? For many people, wearing a temporary crown on a back tooth is no big deal, but wearing one on a front tooth may be. If you need a crown for a front tooth, you may want to consider CEREC.
Whatever decision you make, our Waco family dental practice will help you get a healthy, beautiful smile that fits your budget and schedule.
Call the Dentist 76712 Residents Prefer – Premier Family Dental
Still not sure CEREC is right for you? Call to schedule a dental examination today. Dr. Cofer will be happy to discuss potential restoration options with you, and assist in selecting the right solution for your smile. If you're living with a damaged or missing tooth, don't wait. Our friendly Waco family dentistry team can't wait to help you get the smile of your dreams.