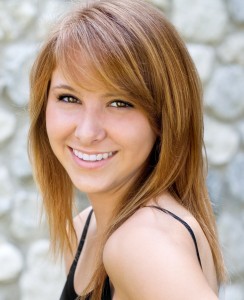 Our smiles are oftentimes the first thing that other people notice about us. If you find yourself dreaming of a more beautiful smile for a better first impression, cosmetic dentistry could be the solution for you. At Premier Family Dental, Dr. Rick Cofer, Jr. provides exceptional cosmetic dentistry smile solutions.
Cosmetic dentistry is a term used to describe any dental treatments that change the way your smile appears. The solutions we offer include cosmetic dental bonding, teeth whitening, and porcelain veneers.
If you have a chipped or cracked tooth, cosmetic dental bonding is a great way to cover over these flaws and improve the appearance of your smile. If your teeth are yellowed or stained, teeth whitening will brighten your smile for a more youthful appearance. If you want to change the appearance of your smile and hide flaws and imperfections, porcelain veneers is a good choice.
We have all the cosmetic dentistry solutions for your smile needs, and can even come up with a custom treatment plan to help you achieve the beautiful smile of your dreams. If you're interested in seeing how cosmetic dentistry can help improve your smile, give us a call today! We're here because we want everyone to have a beautiful smile.
Premier Family Dental provides quality dental care from our Waco dental office because we truly believe in the power of a beautiful smile. We serve patients from Robinson, Lorena and the Central Texas area. Call us today to schedule your appointment!