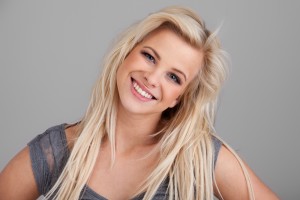 Is your smile less than dazzling? Have you even tried whitening toothpaste or other over the counter whitening solutions but just aren't satisfied with the results. Teeth whitening from Premier Family Dental is a great way to enhance the natural beauty of your smile by helping to remove stains and discoloration that detract from your appearance.
Teeth can become stained or discolored for a variety of reasons, including aging, coffee, tea, alcohol, and even certain medications. No matter what the cause is, teeth whitening can help to remove these stains and leave you with a brighter smile that makes you look younger.
We offer take-home whitening trays to help you whiten your smile from the comfort of your own home. You'll get a custom bleaching tray that you'll use with professional bleaching gel as directed. You'll start to see results after a few days, with full results achieved after about two weeks.
Achieving a whiter smile is easier than you think with teeth whitening solutions from Dr. Cofer. Give us a call today to get started on the path to a brighter smile. Our cosmetic dentistry treatments will have you smiling once again.
Premier Family Dental provides quality dental care from our Waco dental office because we truly believe in the power of a beautiful smile. We serve patients from Robinson, Lorena and the Central Texas area. Call us today to schedule your appointment!