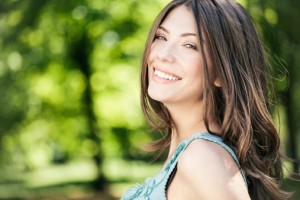 The Premier Family Dental team believes that every patient deserves adequate preventive and restorative dentistry our-services at an affordable cost. That's why we're proud to be in-network with most major PPOs. Even if we're not one of your plan's preferred providers, we'll still help you make the most of your coverage. If you're in need of a dentistry practice in Waco, TX, call Premier Family Dental to schedule an appointment with the dentist who offers premier care for the whole family.

Your Waco Dentist's Policy on Policies
At Premier Family Dental, we believe patients should make the most of the investments they make in dental insurance. If you pay into a plan each month, your family should reap the rewards of that investment and receive high-quality preventive dentistry our-services as well as affordable access to more extensive restorative and cosmetic dental care. If you have a non-PPO plan or we are not in-network with your PPO, we are happy to process and file insurance claims. We are also here to answer questions about coverage and benefits. Because insurance agreements are based on individual elections and agreements, we may not be able to answer all of your coverage questions, but we work hard to help you understand your options.
We are in-network with the following PPOs and many more. Check the list below or call to find out if we take your insurance:
Aetna
Ameritas
Cigna
Delta Dental
Guardian
Humana
BlueCross BlueShield
Dental Network of America
UnitedHealthcare
United Concordia Dental
How Well Do You Know Your Dental Coverage?
We're not always able to offer exact estimates is that dental insurance is unique to every individual. Each patient has an individual agreement with their employer and/or insurer, and individual elections within a given plan make coverage highly variable from patient to patient. However, we'll always do our best to explore your coverage and offer treatment that maximizes your benefits. The best way to ensure you make the most of your dental insurance is to know your own coverage. If you can answer the coverage questions below, you're on your way to understanding your dental coverage.
Who is covered by your insurance plan, and are all insured parties offered the same benefits?
Are preventive treatments covered 100%?
If preventive treatment is covered, does that include twice annual exam and cleanings, yearly x-rays, as well as dental sealants and fluoride treatments?
Does the dentist need prior authorization from your insurance provider before providing treatment?
What portion of routine restorative dental treatments like fillings, crowns, root canals, and periodontal disease therapy is covered?
What percentage of more advanced procedures like denture fitting and restoration, bridges, orthodontics, and implants is covered?
Call the Dentist Robinson, TX Residents Prefer
Do you have questions about your dental insurance? Are you looking for a dental practitioner who can help you take full advantage of your dental coverage? Call Premier Family Dental of Waco to schedule your appointment today.