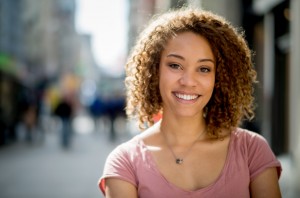 A not so short time ago, in a galaxy closer than you'd think, there was a dental office located in the heart of Texas; Waco, TX to be exact. There, a staff of dental experts and the man in charge, Dr. Cofer, offered wonderful cosmetic dentistry treatment that would make a persons' smile brighter and whiter. Also known as teeth whitening treatment, patients from all over the area flocked to receive this fantastic cosmetic remedy. Now, patients from all over the area could make their smiles look clean and beautiful.
We could continue on with the story, but you get the idea. Teeth whitening is one of the more popular our-services that patients are choosing, and it's easy to see why. The industry has advanced far enough to where you can choose between whitening your teeth in the comfort of your own home or visiting a dental office. The power of choice is insatiable. If you're ready to whiten your teeth to a level you've never seen, it's time to pick and choose. So, what's it going to be? In-office or at-home whitening? For the best teeth whitening Waco has to offer, see Dr. Cofer.

You Must Choose: At-Home or In-Office Treatment
You've decided that teeth whitening is what you're going to do, but which one should you choose? There's no right or wrong answer when it comes to receiving teeth-whitening treatment, it's pretty much up to you. Both methods offer excellent results that patients love, but as similar as they are, they're also quite different.
Whitening at the office
In-office whitening treatment is most often what patients choose. It's the thought that a professional is taking care of the whitening for them. This practice yields fantastic results that are usually seen in the same visit.
Other advantages include:
Vigorous whitening compounds can be administered under a watchful eye.
You can see results in less than 60 minutes
Zoom! Whitening is the most successful whitening treatment available
Take-home whitening
At-home whitening treatment was designed with the busy person in mind. If you don't have time to sit in a dental chair, why not take treatment home with you? Our custom whitening trays can give you results that you can enjoy for years to come.
Advantages of at-home treatment?
Convenience: whiten wherever and whenever you prefer
Custom whitening trays have a precise fit
See results after three or four days of consecutive use
Making the choice between in-office and at-home treatment should come down which is more convenient for you. Whichever treatment you choose, just know that you'll soon start seeing a smile that is whiter and brighter than you possibly imagined.
Schedule An Appointment for Teeth Whitening 76712
Dr. Cofer would like to sit you down and discuss your options in more detail, so it's important you schedule a consultation first. Our team is happy to answer any questions or concerns, so don't hesitate to call our Waco, TX office. For the most effective teeth whitening Robinson, Beverly Hills, Woodway, Elm Mott, and Hallsburg residents can enjoy, look no further than Premier Family Dental.