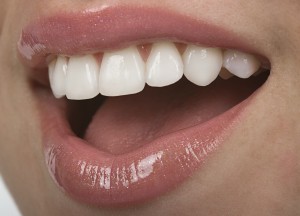 Are dingy or stained teeth getting in the way of your beautiful smile? Learn more about Zoom! teeth whitening in Waco today.
It's no mystery why teeth whitening is one of the most popular choices in cosmetic dentistry these days. It's a quick, affordable (and painless) way to dramatically improve a smile. General, restorative and cosmetic Waco dentist Rick E. Cofer, D.D.S. has a wonderful treatment for patients looking to brighten their smiles: Zoom! Teeth Whitening. Keep reading to learn more about teeth whitening in Robinson and Waco.
All About the Powerful Zoom! Teeth Whitening System
The Zoom! Teeth Whitening system is an in-office treatment that offers results so dramatic it's the option we prefer at Premier Family Dental. An in-office whitening treatment like Zoom! is an excellent option for people who want whiter teeth quickly. Sometimes it's in order to prepare for a big event, like a wedding or graduation, or simply because they want to avoid the hassle of multiple treatments or messy at-home solutions.
The Zoom! Teeth Whitening system combines the power of a whitening gel with a special UV light, and it's one of the most trusted solutions available. The powerful combination produces dramatic results in less than one hour. That means that after just one visit to Premier Family Dental, the Zoom! Teeth Whitening system leaves your smile up to eight shades brighter.
One visit, one hour, eight shades brighter. Isn't that something everyone can make time for?
Consider the Benefits of Zoom! Teeth Whitening
The advantages of Zoom! Teeth Whitening are many, and they include:
Zoom! is a longer lasting whitening solution. Because you'll leave your Zoom! Teeth Whitening procedure with a touch-up kit for touch-up whitening at home, it truly is the longest-lasting treatment available.
Zoom! provides true convenience. With an in-office treatment, you don't have to worry about making multiple dental appointments trays or applying messy, nightly bleaching gels. You're guaranteed to experience whiter teeth in just one, one-hour treatment at Premier Family Dental.
Zoom! is totally safe for adults. With this whitening option, you don't have to worry about exposing yourself anything harmful on your quest for whiter teeth.
Zoom! Teeth Whitening and Post-Whitening Tooth Sensitivity
We want you to be comfortable during and after your teeth whitening treatment, and that's why we advise those undergoing Zoom! Teeth Whitening to let Dr. Cofer know when they experience sensitivity during treatment — like a small "zap" in the teeth. Moderate to severe discomfort post-whitening is rare, but some level of sensitivity is normal. Pain should be easily managed with an over-the-counter anti-inflammatory pain medication like Advil or Aleve and should subside in a few days.
Schedule Your Appointment Today
Do something for yourself this fall and improve the look of your smile with teeth whitening in 76712. Schedule your appointment for the Zoom! Teeth Whitening system in our Waco office today. We proudly serve families from Lorena, Robinson and all the surrounding areas.