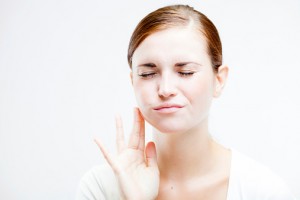 Are you suffering from constant or sporadic tooth pain? If so, you should seek immediate medical attention. Tooth ache pain is a clear indication of an inner tooth infection. Only root canal therapy can effectively provide inner tooth infection treatment. Save your tooth from extraction and get the pain relief you deserve today; schedule a root canal therapy appointment with Dr. Cofer at Premier Family Dental.  Dr. Cofer is a competent and compassionate restorative dentist, now delivering quality care daily throughout Waco, TX, Robinson, Lorena, and the surrounding communities.
The inner tooth pulp chamber at the center of the tooth contains nerve tissues within root canals. The root canals travel from the tip of the tooth's root through the pulp chamber. Although a tooth's nerve is not vitally important after the tooth has emerged through the gums, it can still cause severe pain and sensitivity when infected or inflamed.
With root canal therapy, the inflamed or infected pulp is gently removed and the inside of the tooth is carefully cleaned and disinfected, and then filled and sealed with a rubber-like material called gutta-percha. Root canal treated teeth can be restored with a dental crown or filling for added protection. After treatment is completed, your tooth looks and functions like any other tooth.
When your nerve tissue and inner pulp is infected, it decays, and bacteria begin to multiply within the pulp chamber. The bacteria and other decayed material can cause:
An abscessed tooth
Severe toothache pain
Prolonged sensitivity
Discoloration
Swelling and tenderness of the gums
A persistent or recurring pimple on the gum
Toothache pain and discomfort should never be tolerated. Schedule the root canal therapy appointment you need with Dr. Cofer at Premier Family Dental today.  Dr. Cofer is a trusted Waco restorative dentist, now serving patients of all ages daily throughout Waco, TX, Robinson, Lorena, and the neighboring areas.