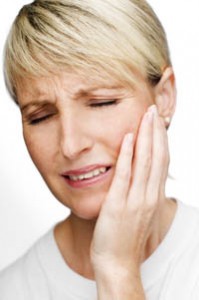 If you have a toothache, your primary concern will be to stop the pain. Oftentimes, a toothache is a sign of an infection in your tooth, so the pain won't just stop on its own. If you have a persistent or painful toothache, call us at Premier Family Dental because you may need root canal therapy.
The inside of your tooth is called the pulp, and within this is the root canal. When decay or disease works its way through your tooth into the inside, your root canal will become infected. Some of the symptoms include a toothache or tooth pain and sensitivity.
Root canal therapy is the best way to treat an infection in your tooth. We will drill into your tooth, remove the infected pulp from your tooth, fill it and seal it with a crown to prevent further infection. While many people think that root canal therapy is painful, this is a common misconception. Usually the most pain you will feel comes from the toothache that leads you into our office to diagnose the infection. Plus, you will be numbed during the procedure.
If you think root canal therapy might be right for you or you want to learn more, call us today. This is a great way to help restore your tooth and alleviate the pain and discomfort. Dr. Rick E. Cofer, Jr. performs hundreds of root canal therapy procedures each year and wants to put his experience to work for you.
At Premier Family Dental, Dr. Rick E. Cofer, Jr. and our staff provide quality affordable dental care. Our Waco dental office serves patients from Lorena, Robinson, Hewett and the surrounding areas. Call us today to schedule an appointment!