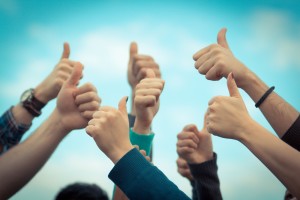 There is no doubt that our patients are what make us a successful practice. We appreciate each and every single one, but some people may not know they can come here! We want to open our doors to as many people as possible, especially those who did not think they would be able to!
Baylor University is less than five minutes away, and we love helping students have a healthy, beautiful smile while making good grades! And because we have so many payment options, Baylor students will be able to have all of their dental needs taken care of without worrying about breaking the bank. Our office overlooks Hillcrest Baptist Medical, and we love our patients at L-3 Communications! We do not just see college kids, either, as our practice is welcomes Waco and Midway ISD students! No matter where you come from, Dr. Rick Cofer along with the entire Premier Family Dental team are here to welcome everyone with open arms and friendly smiles!
Premier Family Dental provides quality dental care from our Waco dental office because we truly believe in the power of a beautiful smile. We serve patients from Robinson, Lorena, and the Central Texas area. Call us today to schedule your appointment.