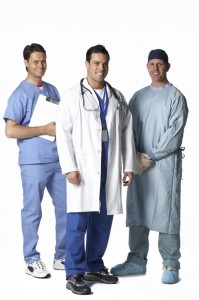 Have you ever gone to the dentist only to be referred to yet another dental professional to complete your dental treatments? At Premier Family Dental, this isn't the case. We are a full-service dental practice and can perform all of the dental work your smile needs.
At our office, you won't be referred to specialists for certain procedures. As a full-our-services dental practice we offer a variety of dental our-services all from the convenience of our Waco dental office. This will save you the time and hassle of finding a specialist you trust to perform certain specialized procedures.
Many times, patients will be referred to an oral surgeon for their dental implants. Dr. Cofer, Jr. has 192 hours of study in the field of dental implants, and is very experienced at placing the implants. This will make the procedure simpler and go more smoothly.
Also, many times patients in need of a root canal will be sent to an endodontist. We can complete your root canal therapy here in our office, making it simpler to alleviate the discomfort and restore function to your infected tooth. You've already taken the time to find a dentist that you trust, so why start over just for this service?
We are a full-service dental practice and are here to meet all your smile needs. Give us a call to schedule your next appointment and see for yourself how convenient a full-service dental practice is in our busy lives.
Premier Family Dental provides quality dental care from our Waco dental office because we truly believe in the power of a beautiful smile. We serve patients from Robinson, Lorena and the Central Texas area. Call us today to schedule your appointment!