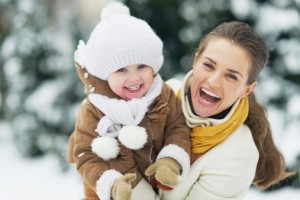 You may be extremely busy this time of year with holiday preparations, but remember that this is not the time to forget about proper dental care. In fact, you should be extra vigilant with your oral hygiene during the holidays because of the many tempting foods that are extra damaging to your dental health. When we consume sugar filled drinks and snacks, the naturally occurring bacteria in our mouth is able to feed off of the sugary residue. As a result these bacteria produce an excess of tooth eroding acids that wear away our enamel and cause tooth decay. You don't want to start off the New Year with a toothache. Fortify your family's dental health over the holidays by making an appointment to see Dr. Cofer at Premier Family Dental today.  Dr. Cofer and his team can help you protect your family's teeth with dental sealants and fluoride treatments among other preventative our-services. Dr. Cofer and his experienced team at Premier Family Dental proudly serve families throughout Waco, TX, Robinson, Lorena, and surrounding communities.
5 Healthy Holiday Dental Care Tips:
Only eat sugar and carbohydrate rich foods as part of a balanced meal. The saliva needed to help digest larger meals washes away more food particles and helps neutralize harmful acids.
Avoid sticky foods like raisins, dates and dried fruit which can hold acid against teeth longer than other foods.
Keep a toothbrush or some mouthwash handy so that you can brush right after eating at holiday parties.
Chew more sugar free gum. The Xylitol in sugar free gum has been shown to help fight off cavities and gum disease.
Eat a piece of cheese or drink a glass of milk after enjoying a sugary snack. The calcium in these dairy products can help keep your teeth strong throughout the season.
Holiday Dental Care Appointments in Waco, TX
Make it a point to start off the New Year with a bright and healthy smile. You can easily make holiday dental care appointments for the whole family at Premier Family Dental today. Dr. Cofer and his highly qualified team restore smiles daily throughout Waco, TX, Robinson, Lorena, and nearby areas.