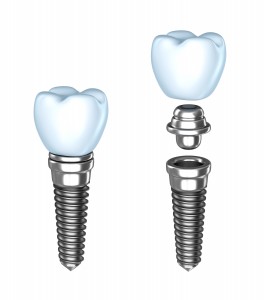 Last month we discussed about dental implants at Premier Family Dental and how they can improve your smile. We talked about the process itself and how it can give you your confidence back. Now we're going to talk about why Dr. Cofer is more than able to handle your dental implant procedure. Dr. Cofer has 200 hours of advanced training on dental implanting, and he doesn't rely on outside sources to get the job done. He is able to take care of your procedure from start to finish, which saves you money because you do not have to make numerous trips to many different specialists. Dr. Cofer guarantees a flat, all-inclusive fee before you start your treatment, and everything is quoted in advance so you are aware of how much money you will need to put aside.
At Premier Family Dental, your care and comfort come first. Our highly experienced doctor and team are all here to make sure you experience is unmatched by any other office. When you come in for your appointment with Dr. Cofer for your dental implants, he will fully evaluate and assess your smile in its current condition, being able to tell you exactly what your process will entail.
A wonderful thing about dental implants is that you can have the procedure done whether you are missing one tooth or an entire arch! Dr. Cofer will be able to sit down with you and tell you what is best, keeping you informed every step of the way. Although dental implanting is a restorative procedure, Dr. Cofer's goal is to save as many as your natural teeth as possible, and strives to make your new smile as organic as possible. At the end of the procedure, you are left with an amazing new smile you can be proud to show off! If you have any questions on how Dr. Cofer can help restore your smile with dental implants, call our office and schedule an appointment! After all, life is too short not to smile with confidence!
Premier Family Dental provides quality dental care from our Waco dental office because we truly believe in the power of a beautiful smile. We serve patients from Robinson, Lorena, and the Central Texas area. Call us today to schedule your appointment.