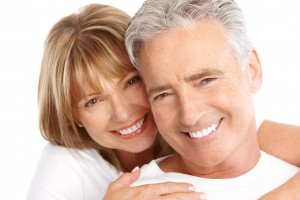 Your overall health is dependent upon the rest of your body, including your mouth. Proper dental care and oral hygiene are an important part of your overall well-being. From the moment our first tooth erupts, good oral care is vital. It helps keep your teeth and gums healthy, prevents problems that can lead to tooth loss, and helps you hold on to your natural teeth. Dr. Rick Cofer and his staff in Waco, TX want you to know just how important dental exams are for adults. You may think you're a tough guy or gal, but oral problems that are left untreated can spawn a slew of dental issues that can become costly down the road. Dr. Cofer is the preferred general dentist in 76712.
Common Adult Dental Concerns
Teeth are meant to last a lifetime. But, the only way to ensure they stay healthy and strong is to have routine dental exams and other thorough cleanings. Plaque, tartar, and bacterial build-up can leave your smile at risk for major complications. You may not experience any problems soon, but at some point you will, and therapy may be painful, not to mention costly. Waco dentist Dr. Cofer understands you have concerns and wants to address them.
Some of the most common dental concerns among adults are:
Bad breath (halitosis)
Crooked teeth
Discolored teeth
Dry mouth
Gum disease (periodontal disease)
Mis-spaced teeth
Mouth sores
Oral cancer
Tooth decay
Tooth erosion
Temporomandibular joint disorders (TMJ)
All of the above can be highly problematic, however, there are ways to combat the onset of many of these issues. Simple recommendations like drinking plenty of water and avoiding sugar-loaded beverages, can make a huge difference. Others include:
Eating a healthy diet and limiting between-meal snacks
Brush at least twice a day with a fluoride toothpaste (preferably after every meal)
Floss at least once a day
Have a regular dental exam and professional cleaning every 6 months
Properly care for any dental appliance (retainer, mouth guard, plate, bridge, dentures, etc.)
Excellent Dental Care For Adults
We take preventive care very seriously. It's recommended that adult patients visit every six months for routine general dentistry care which includes thorough cleanings, dental exams, and children's dental care. Routine dental care combined with dental exams will keep your need for more extensive care to a minimum. This keeps you and your wallet happy.
Our general dentistry therapy includes:
Dental cleanings and hygiene
Dental exams
Periodontal care
Schedule an Appointment Today
For the best general dentist, Waco's own Dr. Rick Cofer and his staff are ready to handle all of your dental problems. Just because you're an adult doesn't mean preventive procedures should fall by the wayside. Schedule an appointment and let's work together on transforming your smile! We serve patients in Waco, TX and the surrounding communities of Bellmead, Beverly Hills, Woodway, Robinson and beyond.