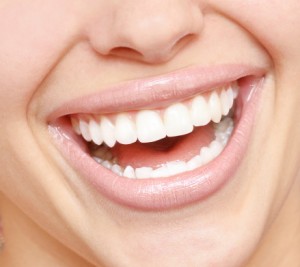 How many metal fillings have you collected over the years? Many adult patients have steadily accumulated a mouth full of metal dental restorations. Though metal fillings can resolve tooth decay issues, they can also cause other dental health concerns as they age. If you have worn out metal restorations from years past, it's time to replace them with new tooth colored composite fillings. Composite fillings offer many health and esthetic advantages over old metal fillings. If you have more than one old metal filling, schedule the composite filling appointment you need with Dr. Cofer at Premier Family Dental today.  Dr. Cofer is a skilled Waco restorative dentist, now proudly delivering quality care daily throughout Waco, TX, Robinson, Lorena, and the surrounding communities.
Metal fillings have been used in dentistry since the early nineteenth century. Metal fillings are still a popular restorative material and are generally used because of their relatively low cost and durability. Metal dental fillings are composed of about 35% silver, 15% tin and copper, small traces of zinc, and 50% mercury. Because of the high mercury content of metal fillings recent research have arisen questioning their long term health benefits. Mercury is a well documented toxin which could potentially cause some damage to your long term health.  In some countries pregnant women are even warned against having amalgam fillings during pregnancy. In addition, problems with metal fillings include:
Increased sensitivity of teeth after placing metal fillings due to the metal shrinking or expanding
Easily noticeable and esthetically displeasing
A large amount of healthy tooth structure must be removed before an amalgam filling can be applied
Some dental procedures can't be performed (air abrasion) if you have a metal filling in your mouth
Over time old amalgam fillings can expand slightly and cause fracturing of the tooth
With new tooth colored composite fillings no one will be able to that tell you've even had a tooth restored. In addition, a smaller amount of your healthy tooth is removed for composite filling application versus metal filling application.  With composite fillings there is less chance of any fracturing or chipping of your restored teeth, and your tooth structure is actually made stronger.  You can use your composite fillings immediately after they have been placed in your tooth, and you will never have to worry about the long term consequences of the restoration to your overall health and wellbeing.
If you have mounting concerns about your old metal fillings, schedule a composite fillings appointment with Dr. Cofer at Premier Family Dental today.  Dr. Cofer is trusted Waco restorative dentist, now proudly renewing smiles daily throughout Waco, TX, Robinson, Lorena, and the neighboring cities.