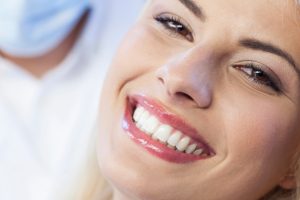 Faster isn't always better — unless it's combined with improved results, too. That's what you get with CEREC in Waco. It's a machine that uses CAD/CAM technology to make same-day dentistry possible — and that means you can have your next dental crown completed in just one visit to Premier Family Dental. Interested? Keep reading to learn more from Dr. Rick Cofer!
Same Day Restorations Are Possible with CEREC
Severe tooth decay or damage is restored with a dental crown, a thin covering that strengthens or holds together the parts of the weak tooth. Traditionally, the procedure for a dental crown has taken at least two visits to the dentist, with a couple of weeks waiting while the crown was created in a separate dental lab.
But with the CEREC milling machine, your dentist can plan and prepare for, create and place your dental crown in just one visit! It stands for Chairside Economical Restoration of Esthetic Ceramics, and CEREC uses digital imagery to create your new dental crown from a single block of beautiful ceramic.
CEREC Improves Outcomes
Of course, the advantages of CEREC same-day restorations go beyond the fact that it's the fastest way to get your new crown. It's not about cutting corners — in fact, CEREC allows for a better-fitting crown overall. That's because the machine uses digital imagery instead of those messy traditional impressions. Digital images are far more accurate and provide information from different angles of the mouth. That's a big help for your dentist during the treatment planning stage.
The CEREC Procedure
To fit you with your one-visit crown, Dr. Cofer will take digital images of your teeth and oral structures and put together a treatment plan to fit you with a dental crown that looks, fits and feels just right. He'll then load all of this information into the CEREC milling machine, which will create your new crown in a little less than an hour. Once your new device is complete, Dr. Cofer will examine it to ensure everything is just right — and once he's given the final OK, he'll bond the crown securely onto your tooth… and the procedure is complete!
CEREC provides quality and convenience we know all of our patients will appreciate.
Interested in One Day Crowns?
To learn more about how your dentist in Waco can speed up the process for your dental crown while also improving the final outcome, please don't hesitate to get in touch with Premier Family Dentistry. Excellent restorative dentistry includes the use of the latest technology — and we know you'll love what's possible with CEREC!