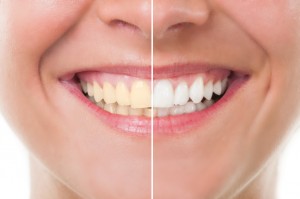 If you're looking for a bright new smile, Premier Family Dental can help with Zoom Teeth Whitening in Waco. Zoom whitening is a light-activated professional teeth whitening treatment that produces immediate and lasting results for a bright new smile. Using a special whitening gel and light, your teeth can get as much as 8 shades whiter as we penetrate tough stains dulling your smile. The safe and effective whitening treatment is available right in our office from your Waco family dentist.

Zoom! Teeth Whitening
Zoom teeth whitening uses a special whitening gel that has a chemical reaction when exposed to a proprietary LED light. The light activates the gel to accelerate the whitening process using the innovative technology. The safe and effective treatment can be performed in one office visit, but you will require an exam prior to undergoing the treatment. With a short prep time and three short whitening sessions, you'll instantly have a brighter, whiter smile.
Unlike other whitening treatments, we are able to adjust the intensity of the treatment to provide better results while decreasing discomfort. This allows us to achieve a 99 percent satisfaction rate from our patients while delivering over 50 percent better results than competitor whitening treatments. Not to mention, the results last longer that other treatments, allowing you to enjoy a whiter smile for longer.
Teeth Whitening in Waco
When you need teeth whitening in 76712 areas, head to our office. We will first conduct an initial examination to determine if you're a candidate for our whitening treatment. Then, we will use a shade assessment to help you understand the expected results while formulating a treatment plan to ensure you're as comfortable as possible. This also allows us to reduce and prevent tooth sensitivity by customizing the whitening procedure. We will create custom trays to hold the gel during the whitening process. We may recommend the use of a special toothpaste designed to reduce sensitivity prior to the procedure.
During the treatment, you may be asked to take over-the-counter ibuprofen prior to the procedure to minimize discomfort. Before we begin, we will add a protective layer of vitamin E to your lips while using a protective barrier to cover your gums. We will then coat your teeth with the special whitening gel while we position the LED light near your teeth to enhance the whitening process. You can expect your treatment to consist of 3 to 4 sessions that last for about 15 minutes each. Should you have any discomfort during treatment, we can make adjustments to the lamp to promote your comfort.
After the procedure, you will be given special custom trays to take home. You may be given a solution for three at-home applications to help maintain results while decreasing discomfort. After your treatment, we recommend you avoid any foods and drinks that may stain your teeth, such as coffee and wine.
In just one visit, you'll have a brighter, whiter smile when choosing Premier Family Dental for teeth whitening in Waco. If you want a whiter smile, contact us today for a consultation.