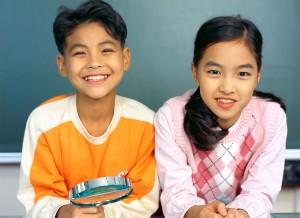 Fall is quickly approaching, and your children are heading back to school. Now is the perfect time to come see us for your child's regular dental checkup. At Premier Family Dental, we recommend that all of our patients visit us twice a year for their dental checkup, no matter what your age is.
Dental checkups are an important part of preventative dental care. Our staff will clean and examine your child's teeth and gums for signs of disease or decay. We will also make sure they're learning and practicing proper brushing and flossing techniques. Also, we will make sure your child's teeth are developing properly and use fluoride treatments and sealants to help provide extra protection against decay and cavities. The earlier you get your child into the good habit of having a regular dental checkup, the better their oral health will be going forwards.
Back to school is a great time to schedule your child's dental checkup. The start of a school year is a very busy time, so scheduling an appointment now before everything is in full swing will make your life a little easier. Make sure your kids are starting the school year right with a clean, healthy smile by bringing them in for their regular dental checkup.
Premier Family Dental provides quality dental care from our Waco dental office because we truly believe in the power of a beautiful smile. We serve patients from Robinson, Lorena and the Central Texas area. Call us today to schedule your appointment!