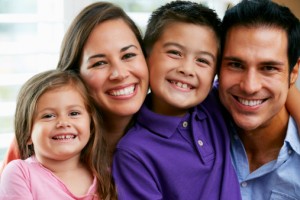 When it comes to your family's health—and of course that includes their dental health—you only want the best. For the best in general and preventive dentistry, people in Waco, TX, and the surrounding communities turn to Dr. Rick Cofer at Premier Family Dental. Dr. Cofer is the Waco dentist in 76712 who would be delighted to see you and your family for all of your general dentistry needs.
Premier Family Dental is Dr. Cofer's second practice, which he proudly opened on February 28, 2012. A native Texan who grew up in Irving, Dr. Cofer studied biology at McMurray University in Abilene before attending Baylor School of Dentistry. For more than five years, Dr. Cofer has been associated with Texas Advanced Dental Seminars and Seattle Study Club.
The Dentist 76712 Turns to for General and Preventive Services
At the top of the list of priorities for the team at Premier Family Dental is prevention. Why? Because if we can prevent you or a family member from have a problem in the first place, then we can most likely help you avoid bigger problems—and bigger expenses—in the future. With this in mind, Dr. Cofer would like to see everyone in your family every six months for a general checkup. That's the recommendation of the American Dental Association, and we agree.
At these regularly scheduled checkups, we can monitor your oral health and more easily notice changes. And of course, at checkups we always clean your teeth and remove plaque, gauge the health of your gums and soft tissue, and we examine your teeth for any signs of decay.
Of course, if Dr. Cofer or one of our dental hygienists find anything of concern, then we will recommend a course of treatment that will usually involve one of our restorative dentistry treatments, which include:
Tooth-Colored Fillings
Dental Crowns
Root Canal Therapy
Dentures and Partials
Dental Implants
Call Your 76712 Dentist Today
If you have any questions about our practice, or if you're ready to schedule an appointment, then call Premier Family Dental. Our Waco, TX, dental office is proud to serve patients from throughout the surrounding areas, including Robinson, Lorena, and beyond.