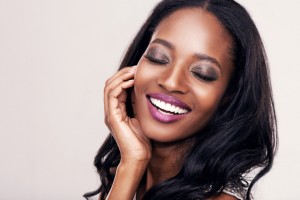 At Premier Family Dental, we understand the importance of finding a highly reputable dentist in Waco TX to care for your family. Through our mission to provide exceptional care to our patients as a general dentist in Waco, we are pleased to announce that we hold a 5 star ranking on Google. Our mission for excellence has allowed us to receive the highest rating on Google through our continued quality care as we provide our patients with the comprehensive dental our-services they need for healthy, beautiful smiles.

Your 5 Star Dentist in Waco
In today's world, customer service and quality care are no longer a priority, but not at Premier Family Dental. We make our patients and their satisfaction the center of our focus as we deliver precise dental our-services to families in the area. Our hard work has paid off as our patients have chosen us as their leading dentist in Waco for exceptional dental care.
We understand the importance of reputation when it comes to finding a dentist, which is why we always strive to hold the highest level of recommendations and reputation. Our mission for excellence causes our patients to highly recommend us to friends and family. We know the value personal recommendations hold when it comes to choosing a dentist to care for your family. We are pleased to be that dentist. Don't believe us? See for yourself as our patients continue to rank Premier Family Dental as the leading general dentist in Waco.
Your Family Dentist in Waco
At Premier Family Dental, we believe the foundation to healthy smiles starts with preventative care. As a family dentist, we offer the preventative our-services your family needs to stop oral health problems before they start. We offer comprehensive dental exams, including dental cleanings and hygiene to keep your teeth and gums healthy—even for the youngest of patients with children's dentistry our-services.
However, we understand that even with the best preventative our-services, sometimes damage happens, which is why we offer complete restorative dentistry, even periodontal care. We will stop the damage to restore the health of the tooth to ensure your smile stays protected. No matter if you need a simple filling or a root canal and crown, we offer the exact our-services you need to restore your smile. Using our cosmetic dentistry, we will repair your smile to enhance its appearance for a lifelong beautiful smile.
Premier Family Dentistry is your leader for family dental care in Waco. We welcome your family into our own with open arms as you step into our friendly office. We will care for your family and each member's individual needs to ensure their smiles stay happy and healthy.
If you've been searching for a highly trusted and recommended dentist in Waco. Look no further. Choose the leading dentist that's supported by 5 star reviews to care for your family. You'll find out for yourself why our patients have given us the privilege of caring for their family's year after year. Contact our office today at (254) 382-0619 to schedule an appointment.