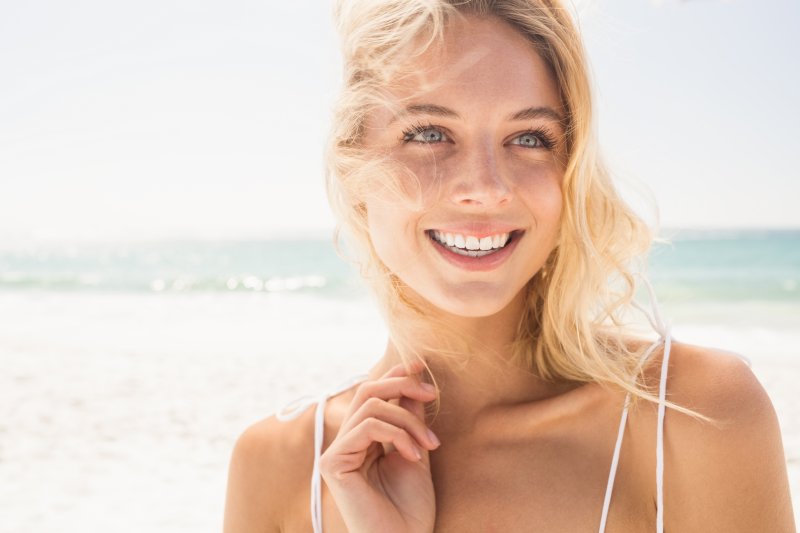 Even if you enjoy visiting the beach in the summer months or spending quality time with friends and family, you may not exactly be too excited about showing off your smile if you've lost one or more teeth over the years. If you've been thinking about getting dental implants but weren't sure when it was the best time to start, keep reading. An implant dentist breaks down a few reasons why dental implants in Waco are a great treatment to start in the summer season!
Stop the Early Signs of Aging
When teeth are lost, the face begins to physically change sooner than you'd think. For example, bone tissue begins to deteriorate, causing the jawbone to shrink over time. This can make the jaw look smaller and cause major changes to your facial appearance. Additionally, facial sagging is a common side effect of tooth loss, making you look older than you may actually be.
By starting tooth replacement with dental implants now, it's possible to stop the early signs of aging before they have a chance to dramatically affect appearance. Once an implant is placed, it can get back to the daily stimulation that the root was previously responsible for.
Get More Dietary Freedom
There are so many summer staples to enjoy during the summer, but dentures are barely able to keep up with the majority of them. If you don't want to be constantly worried about what you're able to eat, dental implants offer a level of freedom that is truly second-to-none. Whether you're eating corn on the cob, grilled steaks, or crisp apples, dental implants can break them down with relative ease. This can't be said for dentures, which solely rely on the natural section of the mouth to stay in place.
Have More Time to Rest
Summer is a time of relaxation, after all, the heat will make just about anyone feel like they could use a nap. Once dental implant treatment is complete, dentists recommend taking some time off to rest and recover to ensure the smoothest healing process possible. Since you're more likely to have time off to yourself during the summer season, it's better to get this process started now while you can!
While any season is a good time to replace missing teeth and prioritize your oral health, summer offers unique benefits that make it even more worthwhile. To start your journey to a new, confident smile, get in touch with an implant dentist today!
About Premier Family Dental
Dr. Cofer and Dr. Maxwell have years of experience placing and restoring dental implants entirely in-house, making the tooth replacement process all the more convenient. Their expertise in both restorative and cosmetic dentistry also ensures the best-looking replacement tooth possible, no matter how complex the case might be. To schedule an appointment, you can contact them through their website.