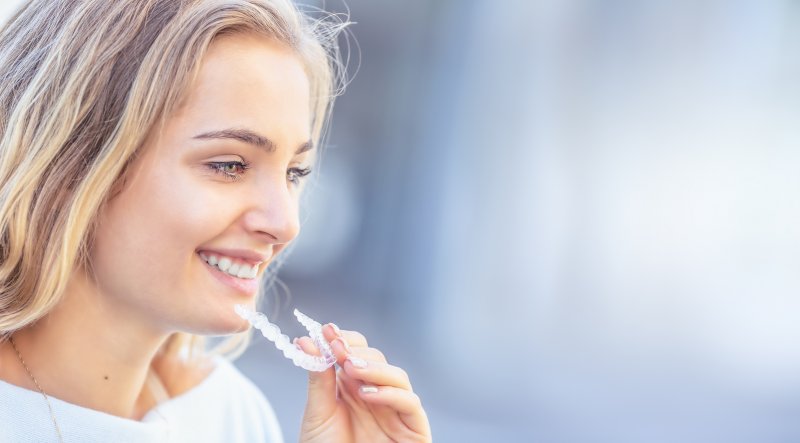 Let's say you want to have straighter teeth. In particular, you've been thinking of getting ClearCorrect in Waco. However, you don't know whether to do so this summer or later. After all, it might be better to wait until the fall and winter months. So, which should you pick? Your dentist would probably say summer since it's a perfect time for the treatment. See why that's the case in this summary of ClearCorrect benefits for the season.
Hassle-Free Summer Eating
Orthodontic options like metal braces have brackets and wires, making eating difficult. On the other hand, ClearCorrect doesn't have food restrictions. Because its clear aligners are removable, the treatment would let you have summer foods like corn on the cob, BBQ, steak, ribs, hot dogs, and more. You wouldn't have to worry about food getting caught in the trays or having to use special tools to remove debris from them.
Just remember to clean your teeth and aligners before putting the latter back in your mouth. In other words, brush your teeth as usual and gently go over the aligning trays with a soft-bristled toothbrush.
No "Metal Mouth" Photos
Summer is famous as a time for commemorating outings with photos. Whether it's a jaw-dropping national park, a triumphant hike, or an exotic vacation, such summertime fun involves selfies and group pictures. Unfortunately, traditional braces would have you showing off a "metal mouth" in your photos.
In contrast, ClearCorrect aligners are clear, discrete, and fit seamlessly on our teeth. These traits make them virtually invisible, so they often don't appear on film. You can wear the aligning trays and still have a camera-ready smile!
Straighter Smile for Next Summer
While regular metal braces can take two years or more to complete, ClearCorrect usually only takes about one to finish. Therefore, starting this summer will have you finished by the next one. Ringing in more fun in the sun with new, straight teeth ought to be very exciting!
The resulting boost to your smile's looks will also come just in time for summer socializing. Good teeth will leave a positive impression on others, whether you're at a party, beachside campfire, meal with friends and family, or something else. That, in turn, will help strengthen friendships, romance, and other relationships.
Make no mistake, ClearCorrect is great to start at any time of year. But summer has advantages that make treatment pretty practical — consider talking to your dentist about them.
About the Practice
Premier Family Dental is based in Waco, TX. As led by Drs. Coffer and McNutt, their team has been serving patients' dental needs for nearly 25 years. They emphasize comfortable, personalized treatments that span preventive, cosmetic, and restorative dentistry, not to mention emergency our-services. You can trust that you'll receive a 5-Star dental experience from the practice. For more information or to book an appointment, they can be reached at their website or by phone at (248)-476-3410.