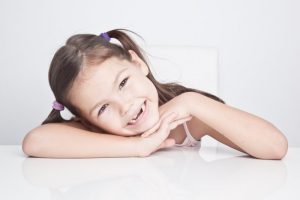 New clothes? Check! New backpack and binders? Check! A dental checkup and cleaning…wait, did that not make your back to school to-do list this year?
Regular dental visits with your Waco dentist is critical to your child's health and well-being—especially with the school year approaching. The last thing you want to do is start the year with a smile that desperately needs to be cleaned or even restored.
Here are some of the best tips to help optimize your child's dental health before school starts.
Start the School Year with a Strong Smile
On your child's first day of school, send them into the classroom with a bright, clean and healthy smile to wow their teachers with. Here's a few tips that can help you optimize your child's oral health this school season.
1.               Remember to plan ahead.
Many parents may not consider dental appointments as something that's key to preparing for the school year. Give yourself time to schedule an appointment while you have time during the summer.
2.               Encourage good dental practices at home.
Even though your child should be visiting their dentist every 6 months, it's important for parents to encourage excellent dental habits at home as well. After all, a great dental checkup is a cavity-free appointment! To get the best age-appropriate dental advice, feel free to reach out to your children's dentist in Waco.
3.               Consider the time that you're scheduling your child's dental appointment.
Timing is everything when it comes to children and their temperament or attitude towards their dental appointment. It's best to bring young children in after a nap (or maybe not if you notice your child is particularly cranky after waking up). For older kids, it's best to get their appointments in early in the morning while they still have the energy. Sometimes children are less likely to be cooperative after a long day of school.
4.               Feed your children nutritious foods.
Not only are nutritious foods good for your child's teeth and gums, but they will also help boost their mood when visiting their dentist. Remember, a hungry child is never a happy patient! Feed them a light, healthy meal before their appointment—and make sure they clean their teeth after eating!
5.               Stay patient while your child learns about dental health and hygiene.
Getting your child to cooperate during their dental routine may be frustrating and the appointment could be even harder if you don't familiarize your child with the dentist. Work as a team with your dentist to help keep your little one's smile healthy and beautiful.
Meet the Dentists
Since Premier Family Dental has been open since 2012, Dr. Cofer has just about a half a decade of caring for patient's oral health—even young patients. Do your children need to get into the dentist before school starts? Feel free to reach out to your friendly children's dentist before the busy school year starts. Call (254) 382-0619 to schedule the next available appointment.