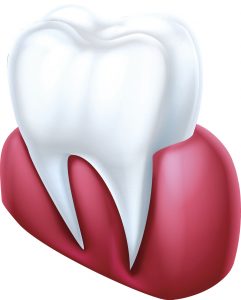 Your teeth are extremely sensitive. Every time you eat anything cold, hot, or even sweet your mouth cringes. To cope with the tooth pain, you grab at the sides of your face and try to "halt" the surges from shooting up and down the sides of your mouth. It never works. Instead of ignoring the obvious signs of a dental problem, why not seek treatment from your Waco dentist? You may think your issue is sensitivity, when all the while it could really be gum recession.
Learning the Truth About Gum Recession
Gum recession refers to the gradual loss of gum tissue along the gum line. When your gums begin to recede, more of the root structure around a tooth is exposed, causing extreme tooth sensitivity, dangerous tooth decay below the gum line, and other severe oral health issues.
Common Cause of Gum Recession
The most common culprits of gum recession are:
Abrasively brushing your teeth
The natural process of aging
The Symptoms of Gum Recession
The most common signs and symptoms of gum recession include:
Literal exposure of the tooth root along the gum line
Tooth sensitivity
Gum sensitivity
Bleeding gums
Sore gums
Loose teeth
Gum discoloration
Gum pain
Swelling of the gums
Treating Gum Recession in Waco
If gum recession occurs because you have advancing periodontal disease, an important first step of restorative dentistry is treating the infected area. This will usually involve the use of antiseptic rinses as well as antibiotics. First, Dr. Cofer will have to determine the severity of your gum disease so that we can develop the best treatment plan to address the infected gum tissue. Some examples of periodontal treatments for beginning recession include:
Scaling
Dental scaling is a nonsurgical way to treat advanced gum disease. By utilizing a dental instrument, your dentist will manually remove the harmful plaque from between your teeth, along your infected gum line, and from the infected gum tissue pockets. Some cases call for the infected gum tissue to be removed altogether if they are extremely inflamed.
Root Planing
Dental root planing makes it easier for healthier gums to grow and reattach to your teeth. Your dentist will finish the periodontal therapy session by smoothing the surfaces of your tooth roots. Root planing also prevents further infection down the road.
Preventing Gum Recession
The best option for a long-lasting healthy smile is preventive care! The best ways to prevent gum disease and recession are as follows:
Use a toothbrush with soft bristles.
Brush your teeth at least twice a day for two minutes a day.
Floss at least every night to remove food particles between teeth.
Visit your dentist twice a year for regular checkups.
Still have questions about gum recession?
If you would like to learn more about the health of your gums and how to best maintain them, contact our Waco office. The entire team here looks forward to being right beside you on your journey to optimal oral health.