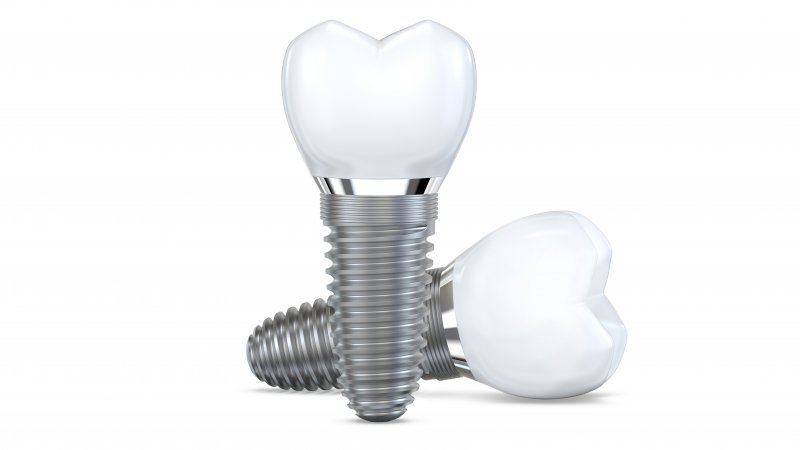 Dental implants are some of the most common tooth replacement options, and just about any dentist will tell you that they're some of the best. They're realistic, durable, and give you much better bite force than dentures, for example.
However, unlike other methods of tooth replacement, dental implants involve surgery. As a result, some people are made nervous by the procedure and wonder about its safety. If you want to know more about any risks of getting dental implants, here's a guide with some more information.
Are Dental Implants Safe?
It's completely understandable to be made nervous by any kind of surgery; every surgical procedure involves risks, and dental implants are no exception. That said, dental implants are incredibly reliable, with 95% of them lasting for over 20 years with only routine maintenance.
Some people are more at risk than others, so it's always a good idea to talk with your dentist about what could go wrong. That said, all things being equal, you shouldn't let fears about safety stop you from getting dental implants.
What are The Risks of Dental Implant Surgery?
The primary thing you'd have to worry about when it comes to dental implant surgery is an infection, specifically a condition known as peri-implantitis. This happens when bacteria are allowed to seep under the gum line and begin to attack the bone underneath, leading to potential bone or implant loss.
Of course, there are all kinds of other unpleasant symptoms associated with dental implant infection, ranging from fever to fatigue.
How to Deal with Risks
You can contract an infection from the surgery itself, but if you're dealing with an experienced surgeon that's profoundly unlikely. You're more likely to get an infection as a result of untreated gum disease, which can result from poor oral hygiene. If you want to stave off infection, the first and most important thing you can do is to brush and floss around your dental implant.
You're also more likely to contract an infection the longer that healing takes, so if you have a condition that could slow down the healing process, like diabetes, it's worth discussing that with your dentist beforehand.
Ultimately, you can add "safety" to the list of reasons why dental implants are so incredible for people who are missing teeth.
About Our Practice
At Premier Family Dental, we take a simple approach to dentistry: treat our patients how we would want to be treated if we were in their shoes. We take the time to get to know our patients as individuals, to understand their needs, and to create a treatment plan designed specifically to accommodate them.
If you have any questions about dental implants, we can be reached at our website or by phone at (254) 732-0309.