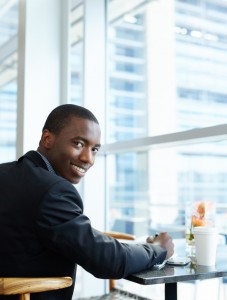 If you've got a severely decayed or damaged tooth, a dental crown is an excellent solution for restoring it back to its regular form and function. And these days, you don't have to wait weeks to have your dental crown completed! Using the latest technology, Dr. Cofer offers same day crowns in Waco TX. Keep reading to learn more about this amazing solution.
One-Visit Crowns Possible with CEREC Technology
As your family dentist in Waco, Dr. Cofer and his team of dental professionals make a priority of using the latest in technology to benefit the oral health of you and those you love. It's with that commitment to excellence in mind that we offer CEREC technology for same day restorations, including dental crowns.
How Does It Work?
To understand how same day crowns work, it's necessary to know a little bit about traditional dental crowns. These thin, tooth-shaped coverings fit securely over the damaged tooth to strengthen and protect it from further damage. Dental crowns can perform a number of functions, including:
Holding together pieces of a broken tooth

Restoring a tooth from decay when there is insufficient structure for a filling

Completing a root canal

Anchoring a dental bridge

Restoring dental implants
Dental practices that haven't yet invested in CEREC technology must complete the procedure over two appointments — the first for preparing the tooth and gathering important information, and the second for placing the final crown. The time in between, two weeks on average, is necessary for the dental crown to be constructed in a far-away lab. That's where the beauty of CEREC lies: it's a chair-side milling machine that allows Dr. Cofer to prepare for, create and place your crown, all in just one visit to Premier Family Dental!
To fit you with your one-visit crown, Dr. Cofer will take digital impressions of your mouth and feed your information into the CEREC machine, which mills your restoration out of a single block of porcelain — and in just about an hour, your new dental crown is ready! Dr. Cofer will check to make sure it fits, feels and looks just like it should — and you get the final say before it's securely bonded on.
Benefits of CEREC in Waco TX
When you choose a dental office that uses CEREC technology, you're benefitting from the latest advancements in dentistry. But the benefits of the CEREC go beyond that. Some include the following:
CEREC relies on digital impressions, which are far more accurate and comfortable than traditional impressions

CEREC eliminates risk for miscommunication between the dental practice and the lab

Studies show CEREC crowns last longer
Increased Efficiency and Improved Results with CEREC
Do you want a better-fitting crown, faster? If the answer is yes, then you'll love the benefits of CEREC during your next dental crown restoration. Premier Family Dental is proud to provide this service for our patients in Waco and surrounding areas.
Contact us to schedule your appointment today!