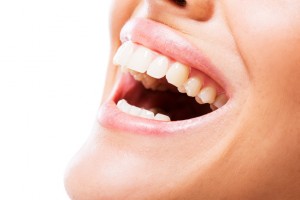 We all know that it's important to maintain your oral health to keep your teeth healthy for an attractive smile, but did you know your oral health is also linked to your overall health? Since oral health and overall well-being go hand-in-hand, if you neglect your oral health, you're raising your risk for serious health conditions, such as heart disease, respiratory illness, and periodontal disorders. At Premier Family Dental, we understand that you can't be well with an unhealthy mouth, which is why we encourage you to make necessary changes for optimal health.

Impact of Lifestyles on Oral Health
According to Static Brain, only 56 percent of women and 49 percent of men brush their teeth twice a day, and only 50 percent of Americans floss their teeth daily. The lack of adequate brushing and flossing opens the door to the development of numerous oral complications. Improper brushing and flossing causes oral health vulnerabilities that are often combined with lifestyle factors that directly impact your oral health, potentially causing a number of health concerns.
We all know that sugar consumption can lead to cavities, but did you know that tooth decay intensifies the growth of bacteria leading to periodontal disease? In addition to bacteria, periodontal disease can be caused by other lifestyle factors, such as smoking. Smoking has a toxic impact on previously healthy gum tissue, causing periodontal disease, as well as bad breath and teeth yellowing.
Medications also play a role in your oral health. Many medications can cause staining of the teeth and cause dry mouth as a side effect. The limitation of saliva production causes bacteria growth, leading to periodontal disease, bad breath, and decaying of the teeth. Alcohol can produce the same results because it causes dehydration and dry mouth, creating the perfect breeding ground for bacteria.
Oral Health Linked to Overall Health
With oral disease the most prevalent chronic disease, it's essential to maintain your oral health as it's directly attributed to serious health conditions. For example, those with poor oral health are known to be more susceptible for coronary artery disease, diabetes, cancers, and obesity. Heightened amounts of bacteria are also linked to triggering respiratory diseases and inflammatory conditions.
Promoting Your Oral Health
There are many steps you can take to promote your oral and overall health. In addition to brushing and flossing daily, reduce lifestyle factors, such as smoking and alcohol consumption, to reduce your risk for oral diseases and other health conditions. Maintain a healthy diet with foods that contain little sugars to protect your teeth from damage and decay. As a result, you'll not only have healthy teeth, but reduce your risk for diabetes, obesity, and related chronic conditions.
When choosing a family dentist in Waco, choose a dentist who understands the importance of complete health. Premier Family Dental strives to ensure your entire body remains healthy by maintaining your oral health with preventative our-services. With proper oral care, you'll have a beautiful smile with healthy teeth for improved health.
If you're looking for a dentist in 76712 locations, choose a dentist who cares. Contact us today to schedule an appointment.