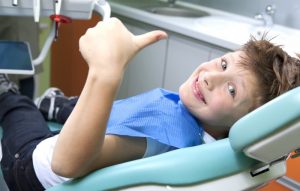 Whenever we visit any medical professional, we want to be able to understand what they're telling us. Since we don't have the years of experience and study that they do, it can catch us off-guard while discussing treatments or dental products. Terms that are second nature to our dentist might be brand- new to the rest of us. Your dentist in Waco realizes this, which is why they're prepared to define a few of the commonly-heard terms thrown around their practice.
To keep it organized, we'll look at phrases you'll hear depending on the type of treatment you're seeking. This includes cosmetic dentistry, restorative dentistry, and preventive dentistry.
Cosmetic Dentistry
There are many treatments available in the world of cosmetic dentistry. After reviewing these terms, you should have a better understanding of your treatments and why certain cosmetic treatments won't work:
Tetracycline – This is an antibiotic typically used to treat acne and skin infections. While effective at removing pimples, it's also known for discoloring teeth, making teeth-whitening treatments ineffective.
Veneer – A thin layer of porcelain, composite, or ceramic that sticks to the surface of teeth, making it appear whiter, straighter, and more attractive-looking.
Smile Makeover – A combination of multiple cosmetic treatments designed to solve many imperfections simultaneously.
Restorative Dentistry
This type of dentistry is meant to address everything from cavities caused by tooth decay to cracked teeth resulting from an accident:
Restoration – A tool dentists use to cover cavities or save cracked teeth from breaking worse, reviving their normal function. This includes, crowns (or caps) and bridges.
Dental Prosthesis – An intraoral tool used to restore defects in the mouth such as missing teeth or aid in function such as chewing. This includes dentures and partial dentures.
Composite Filling – Similar to a metal filling, only using a tooth-colored, putty-like material instead of metal.
Root Canal (Area) – Usually associated with the treatment, the root canal itself is a chamber inside the root of the tooth, containing the blood vessels and nerves inside your tooth.
Pontic – The false tooth that sits in between a bridge or as part of a denture.
Root Planing – The act of cleaning the root area of bacteria in the tooth.
Preventive Dentistry
Preventive dentistry focuses on being as proactive against tooth decay and gum disease as possible. You might hear terms like:
Chlorhexidine – An anti-microbial gel or rinse designed to control gum disease.
Caries – Another term for tooth decay.
Prophylaxis – The process of teeth polishing and preventing disease from growing.
Sealant – A plastic-like material designed to cover the grooves and pits in teeth to prevent decay. Typically used for children.
Scaling – The act of cleaning below your gumline. Exclusively done by dentists.
Still have questions about specific dental terms? Your cosmetic dentist in Waco can offer the answers you need. Simply schedule an appointment with them today to find out more!
About the Author
Dr. Rick Cofer studied biology at McMurray University before earning his dental degree from the Baylor School of Dentistry. He's a part of the Seattle Study Club and Texas Advanced Dental Seminars where he's been continuing his dental education for over five years. To learn more about his numerous treatments, contact him at (254) 732-0309 or visit his website.