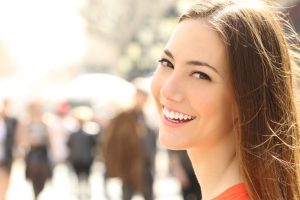 Sometimes tooth decay and damage are so extensive that you need more than a simple filling to restore your smile health. There's no reason to dread a dental crown, though. Premier Family Dental offers same day crowns in Waco TX using CEREC technology. Why do you need a crown? And how do same day crowns compare to traditional crowns? Let's take a look at these and other important questions regarding dental crowns.
When Dental Crowns Are Needed
Dental crowns are thin, tooth-shaped coverings. Also called caps, they completely cover your damaged tooth to restore or enhance its strength and appearance. Dental crowns may be the only thing that can prevent a tooth from needing extraction. They are used to correct a number of dental issues, including…
Fixing broken teeth

Restoring large spots of decay when there is not enough structure for a filling

As the final step in a root canal

Strengthening weak or worn teeth

Replacing missing teeth

Making cosmetic improvements to a tooth that shows when you smile
Wondering if you need a dental crown? Only your dentist can tell you whether or not a dental crown is right for fixing your damaged or decayed tooth. Schedule an appointment with Premier Family Dental to discuss your restorative dental care.
Comparing Same Day and Traditional Crowns
CEREC stands for chairside economical restoration of esthetic ceramics, or CERamic REConstruction. It's a restoration method that allows your dentist to plan for, manufacture, and place the dental crown in just one, one hour appointment. Traditionally, dental crowns have required two visits to the dentist with weeks of waiting and the use of a temporary dental crown in between.
CEREC works with CAD/CAM (computer aided design, computer aided manufacturing) technology. To plan for your dental crown, Dr. Cofer takes digital impressions of your tooth and surrounding oral structures. These images are more accurate than traditional impressions — and more comfortable for you, too. Using digital imagery, treatment planning is greatly improved with same day restorations.
Your dentist in Waco enters your information into the CEREC milling machine, which manufactures your dental crown from a single block of porcelain while you wait. The result is a beautiful, natural-looking covering for your tooth. After it is complete, Dr. Cofer checks to make sure the crown looks, fits, and functions just like it should before it is securely bonded on top.
Numerous Benefits of Same Day Dentistry
The advantages of CEREC technology in restorative dental care are many. Some of the most apparent benefits of same day dentistry include…
Restorations are completed in one hour, saving you valuable sick leave at work

Weeks spent waiting with a fragile temporary crown are eliminated

Improved treatment planning with digital impressions

No need to sit through a traditional impression, a significant benefit for patients with sensitive gag reflexes
For these and other benefits of same day dentistry, Premier Family Dentistry is happy to be able to offer CEREC in Waco TX. Schedule an appointment to discuss the need for a same day crown today!