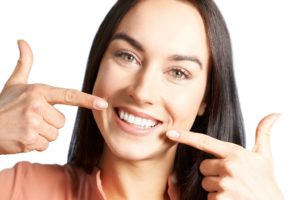 Research has shown that an attractive smile is attributed to youth, success, and confidence. However, few people have perfect teeth naturally. Not to mention, age, lifestyle habits, trauma, and other factors also play a significant role in the appearance of your teeth. No matter the issue, cosmetic dentistry can turn the smile of your dreams into reality, but is it safe? Yes! Here's how you can achieve a picture-perfect smile.
Healthy Teeth and Gums Are Important
Cosmetic dentistry can correct many imperfections, like stained, chipped, or crooked teeth. Most people with good general and oral health can benefit from elective our-services.
Your dentist will review your medical history and examine your mouth. You must have healthy teeth and gums to be a candidate for cosmetic dentistry. It's not uncommon to need a little prep work, like a dental cleaning, filling, or gum disease treatment. Although it may add steps to your treatment plan, a healthy smile will ensure your results last.
Options for an Attractive Smile
No two smiles or situations are identical. Your dentist will create a personalized plan to reach your goals, which may include:
Porcelain Veneers
A veneer improves the color, size, and shape of a tooth. Bonding them to the teeth visible when smiling corrects many issues at once, like discoloration, chips, and gaps, using a minimally invasive procedure. After just 2 appointments, you will have a dazzling smile that can last for a decade or more.
Metal-Free Restorations
All-ceramic materials are used to create tooth-colored restorations that will blend in with your natural teeth. Although they aren't made of metal, they are equally durable and biocompatible.
Teeth Whitening
Surface and age-related stains can be improved by up to 8 shades. You'll enjoy drastic, lasting results using a professional whitening system. Your smile can stay bright for many months or years with the right care, like brushing and flossing.
Clear Aligners
Clear aligners can fix many bite and alignment problems without the noticeability or restrictions of brackets and wires. It is a comfortable, convenient alternative to metal braces. You can have straight teeth in about 12 months using the clear choice in orthodontics.
Choose Virtual Smile Design Technology
Cosmetic dentistry is a big investment. You can have peace of mind knowing what your new smile will look like before committing to anything. Virtual Smile Design technology allows your dentist to show you the changes that will be made to feel confident you're making the right choice.
A beautiful smile is within your reach. Your cosmetic dentist will create a smile you'll be proud to share with the world.
About Dr. Ryan McNutt
Dr. McNutt earned his dental degree at the University of Missouri and has regularly continued his education in many specialties, including cosmetic dentistry. He combines the art and science of dentistry to help each patient achieve their best smile. Request an appointment through our website or call (254) 382-0620.