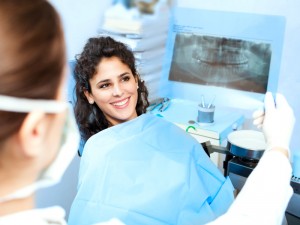 Procedures for tooth replacement in Waco are highly sought as the American College of Prosthodontists reports over 35 million people don't have any teeth in American and an estimated 178 million more people are missing at least one tooth. While these numbers are alarming, they are expected to drastically grow over the next 20 years. For those who are missing teeth, dental implant surgery is a perfect solution to repair the damage from missing teeth. An implant dentist in Waco can perform the procedure from start to finish to have you smiling your best again.
Why Choose Implants?
Although your teeth are meant to last a life time, circumstances in life can cause tooth loss. Not only is your smile impacted by missing teeth, but your general health as well. Yes, dentures help, but many find dentures uncomfortable and have difficulty eating. Not to mention, dentures don't look natural and can change the natural appearance of your face.
Dental implants allow you to permanently replace your missing teeth with artificial teeth, which are anchored into the mouth using a dental implant inserted under the gum. Dental implants come on all shapes and sizes, so they are ideal for just about everyone—no matter if you're missing one or more teeth.
You'll benefit from the same amazing features as your natural teeth, including the appearance of your facial structure. You're able to eat what you want without any pain or discomfort, while you care for them just as you do your natural teeth.
How Do They Work?
A cosmetic dentist in Waco uses local anesthesia to perform dental implant surgery as an outpatient procedure. Generally, implants take a total of three visits to complete. At the first visit, titanium posts are inserted into the jawbone to act as tooth roots. During the healing process after the first visit, the implant forms a natural bond to the bone to hold the implant in place.
Once healed, the second visit checks the implant for its bonding strength to allow abutments to be attached. The abutments are left in place for the gum to heal to surround the abutment for the final stage of surgery. In some instances, the abutments are placed at the same time as the implant, however, there is an increased risk for irritation.
During the final visit, fabricated prosthetic porcelain teeth are inserted into the implant to replace missing teeth. In just 3 short visits, you'll have a new smile with dental implants having a 90 percent success rate.
Choosing a Dentist
Although dental implant surgery is a common and safe procedure, it's important to pick the right dentist to feel comfortable throughout all stages of the implant procedure. Choose a dentist who understands your dental history and dental needs. With one dentist handling the surgery, you'll have a more enjoyable and successful experience from start to finish.
When choosing a dental implant dentist in Waco, choose a dentist you know and trust to handle your implant surgery. Contact Premier Dental today for your consultation.