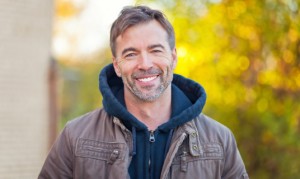 Throughout most people's lives, cavities have popped up every once in a while. If you've never had a cavity, you're in luck. That must mean you've practiced excellent dental habits and have stayed away from foods that can destroy your tooth from the inside out. For others whom have given into temptation and have had to suffer with tooth decay to the point where things have become very serious, a root canal is almost always the choice of treatment. A root canal is designed to remove infections from your tooth's nerve, which is why most people experience such painful toothaches. We want you to know that at our office in Waco, TX, cavities don't stand a chance. Dr. Cofer and his staff of pros are cavity-busters. One mustn't be afraid of a root canal, for it is merely a procedure that is intended to save your mouth from further infection. If you've been dealing with any amount of tooth pain or other uncomfortable problems, the team at Premier Family Dental is here to help. Dr. Cofer is the dentist Waco residents can go to for any tooth pain.

What Are The Signs for Root Canal Therapy?
All toothaches aren't created the same. Some may just be minor issues while others may be so severe that the tooth needs to be extracted. Knowing the difference between the two is important, and you can find out by visiting our office. Normally, the need for a root canal has been based on the severity of a toothache or the damage a present cavity has caused thus far. If it's been determined that a root canal is needed, only then will you be able to start seeing results.
Here's an easy way to know whether or not you're in need of a root canal:
Pain in your tooth that persists
Tender gums that are prone to swelling
The frequency at which the symptoms are occurring
Excessive bad breath (halitosis)
Teeth that are partially broken due to a cavity
Teeth that are discolored
It's important to know that while there are usually symptoms you can see that mean a root canal is imminent, others you cannot, which makes diagnosing so tricky. It's vital that you schedule an appointment with Dr. Cofer if you're unsure whether you're dealing with any symptoms. You know your mouth better than any of us, so if you feel something is a little off, give us a call. It's always good to have an extra set of eyes that can see what yours can't.
What Does Root Canal Therapy Involve?
First and foremost, the damaged tooth pulp has to come out. If it stays, it invites already present bacteria to multiply and invade the pulp even further. This will lead to a very bad situation because any type of infection that seeps under your gum line can cause massive problems.
Once the pulp is removed, the tooth is sealed, cleaned an filled with a special composite material. All of this is based on whether the tooth can be saved. If it's beyond the point of saving, an extraction may be your only option. Otherwise, your tooth will be repaired so the toothache subsides and you can go on living your life pain-free.
Relieve Yourself From The Pain With Waco Dentist Dr. Cofer
Don't let cavities push your oral health around like a bully. Fight back with comfortable root canal therapy from Dr. Cofer and his awesome staff. We invite people from all over the Waco, TX, area to get a root canal, including Beverly Hills, Levi, Golinda, Hallsburg and beyond. For a gentle root canal, Waco can trust the team at Premier Family Dental to deliver life-changing results.