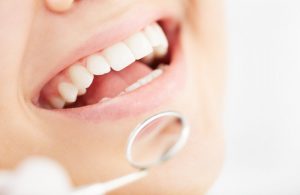 Visiting your dentist regularly is incredibly important for several reasons. Catching early signs of tooth decay and gum disease can make a big difference in the amount of treatment you'll need. Furthermore, your dentist can make sure your at-home oral care routine is up to par. Skipping your regular dental visits only puts you at higher risk of missing abnormalities that an untrained eye won't see. In many cases, once an issue has become particularly bad, it's already too late. That won't happen if you see your dentist in Waco.
Here are just a few of the things your dentist looks for during your regular exam and cleaning.
Your Dentist Provides the Best Cleaning Out There
No matter how much effort you put into your at-home oral care regimen, it just doesn't quite match the expertise and materials your dentist uses in-office. The toothpaste and tools they use in the office can't be bought in a commercial store. Plus, you won't be able to reach the deep pockets that your dentist cleans on a regular basis.
Another benefit is your dentist can grade you on how well you take care of your mouth in between visits. If they notice that your teeth aren't as clean as usual, they might ask you what you're doing differently. They can also tell you how much cleaner your teeth are now compared to last time and encourage you to continue what you're doing.
They Can Catch Early Signs of Oral Disease
One of the biggest reasons periodontal disease and tooth decay are so prominent in the U.S. is because people don't realize they have it. They have no idea that their current regimen isn't sufficient until they start to feel pain. At that point, no amount of at-home care will properly treat their issue and they'll need treatment from their dentist in Waco.
To prevent early tooth decay and gum disease from becoming more advanced, just visit your dentist every six months. Your body's ability to fight dental disease is also based on genetics, so you may be more prone to disease than others. Visiting your dentist can confirm it for sure.
Regular Dental Visits Can Save Your Life
While the most common concern for your dentist is gum disease and tooth decay, it's also oral cancer. Dentists are in a unique position that allows them to catch oral cancer even earlier than most general practitioners can. That's because they have tools for catching early signs that a typical doctor won't.
Since oral health is so tied to oral health, catching early signs of oral disease could be potentially life-saving. This is especially true if you're at high risk of heart attack or stroke and your body is vulnerable to oral bacteria. The link between oral bacteria and more serious illness is unquestionable, so treat your dentist visits just as seriously as you would your physical.
With help from your dentist in Waco, oral disease doesn't stand a chance. Schedule an appointment with them today to protect yourself for life!
About the Author
Dr. Rick Cofer has been in practice for over 25 years now and has only improved the tradition of providing excellent care to the community. He understands that value is vital when it comes to oral care, which is why he tries to make his expertise as affordable as possible. To learn more about his preventive care our-services and practice, contact him at (254) 732-0309 or visit his website.