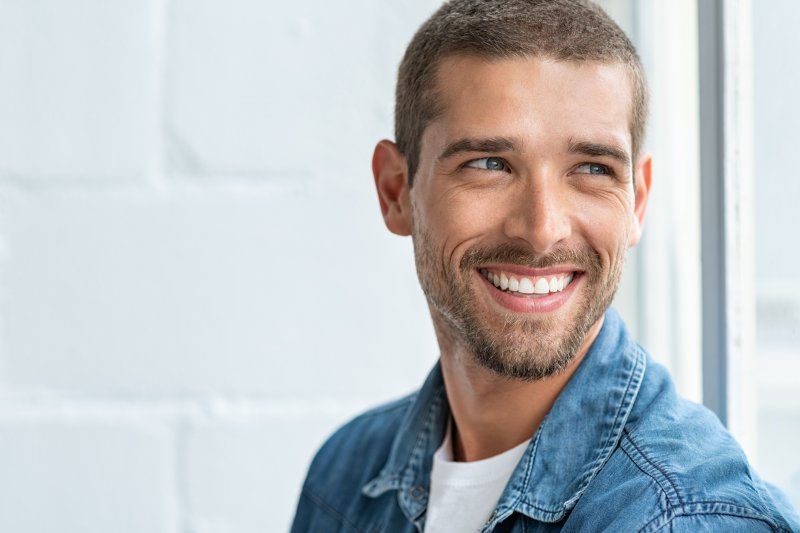 Cosmetic dentistry can give you the pearly whites you've always wanted – but for how long exactly? If you're considering investing in treatment, it's understandable why you would like a definitive answer on the longevity of your results. After all, you want something worth the time and money. Although it's hard to give a specific timeline, here's a basic idea of what you can expect from some popular treatments.
Average Lifespan of Cosmetic Dental Treatment
The lifespan of your new smile depends on several factors, including the type of cosmetic treatment. Some are simply more long-lasting than others. Here's what to expect from the following:
Porcelain Veneers
If you have many cosmetic flaws you want to correct, porcelain veneers can transform your smile all at once! The durable sheaths of porcelain are adhered to the front surfaces of certain teeth, disguising imperfections behind a new, seamless look. Your results can last up to 10 years with proper dental care! But remember – factors like tooth trauma, teeth grinding, and poor oral hygiene can shorten their lifespan.
Metal-Free Restorations
Are you in need of a new dental crown, bridge, inlay, or onlay? Your dentist offers metal-free restorations, which are the perfect blend of durability and aesthetic quality. All-ceramic materials are used to restore damaged or decayed teeth, helping you maintain a natural and confident smile! These restorations can last up to 15 years before needing a replacement.
Teeth Whitening
Staining and discoloration are inevitable as we get older. Luckily, professional teeth whitening treatment can reverse the clock and take years off your grin by removing even the most stubborn stains! Whether you opt for an in-office procedure or a take-home whitening kit, both can help you achieve brighter results that last anywhere from 6 months to three years.
ClearCorrect
The days of metal braces being your only solution for straighter teeth are far behind us. Thanks to ClearCorrect, you can subtly and comfortably achieve a more uniform grin. Once you complete treatment, you must wear a retainer to preserve your results. Wearing it as instructed by your dentist will ensure your straight smile lasts a lifetime!
Tips for Maintaining Your New Smile
Your oral hygiene, lifestyle choices, and personal habits can significantly influence your results. Here are some tips to help your new grin last:
Maintain a good oral hygiene regimen (brush your teeth twice a day and floss daily)
Avoid tobacco products and limit alcohol consumption
Watch your intake of sugary, acidic, and processed foods
Visit your dentist bi-annually for routine cleanings and exams
Unfortunately, there's no specific answer for how long cosmetic dentistry lasts. But what we do know is proper dental care and healthy habits can go a long way in maintaining your results!
About the Practice
At Premier Family Dental, you can look forward to exceptional, personalized, and compassionate dental care. We enjoy getting to know every patient and help them pursue all their smile goals. If you have one flawed tooth or a whole row of imperfections, we offer cosmetic dentistry to help you regain the confidence you deserve. If you're interested in transforming your grin, visit our website or call (254) 732-0309 to schedule a consultation.