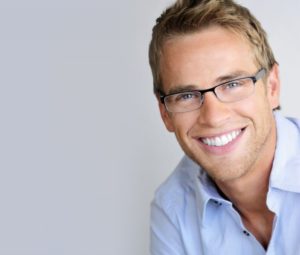 Did you know that February is National Gum Disease Awareness Month? This disease affects around half of the US population, yet many people don't know the risks and symptoms. If left untreated, gum disease can actually affect your overall health, putting you at risk for heart disease, stroke, and other serious problems. Keep reading to learn how gum disease can affect your overall health and what you can do to prevent it.
What is Gum Disease?
Gum disease, also known as periodontal disease, is an infection or inflammation of the gums that is usually caused by plaque and bacteria buildup. In its earliest stage, gingivitis, gum disease can be reversed by a good oral healthcare routine and dental visits. If left untreated, it can lead to damage of the gums, supportive tissue, bone, and even tooth loss. Recently, research has linked gum disease to an increased risk of heart disease, making it more important than ever to recognize its symptoms and receive treatment.
What Are the Symptoms of Gum Disease?
Because getting early treatment can save your smile and your overall health, it's important to recognize the most common signs and symptoms of gum disease:
Tender or swollen gums
Red or bleeding gums
Persistent bad breath
Sensitive teeth
Pain when chewing
Teeth that appear longer
Changes in bite
Loose teeth
How Can It Impact My Overall Health?
Recent studies have shown that gum disease can increase your risk of heart disease, a condition caused by the blockage of your blood vessels, by 20%. This includes heart attack, stroke, extreme chest pain, and disfunction of heart muscles, valves, and rhythm.
In one study, researchers examined people who had gum disease and heart disease. They found that those who had received gum disease treatment had at least 10 to 40% less cost of cardiovascular treatment than those who didn't. This suggests a strong association between gum disease and cardiovascular problems.
How Can I Prevent Gum Disease?
Thankfully, gum disease can be easily avoided by using these prevention tips from your dentist in Waco:
Brush your teeth twice a day using a 45-degree angle at your gumline.
Floss at least once a day to remove plaque and bacteria from in between your teeth.
Finish your routine off with an antibacterial mouthwash.
Avoid smoking or using tobacco products because they are one of the leading risk factors of gum disease.
See your dentist twice a year for routine checkups and cleanings. Your dentist can remove tartar buildup that causes gum disease, and they can provide you with periodontal therapy in Waco if you need it.
Who knew that your gums could have a serious affect on your overall wellbeing? Use these tips to keep your gums and body as healthy as possible!
Meet the Dentist
Dr. Rick Cofer understands the link between your oral and overall health, which is why he wants you to be aware of some of the risks of gum disease. He currently practices at Premier Family Dental, and he can be contacted through his website or by phone at (254) 732-0309 for any questions.