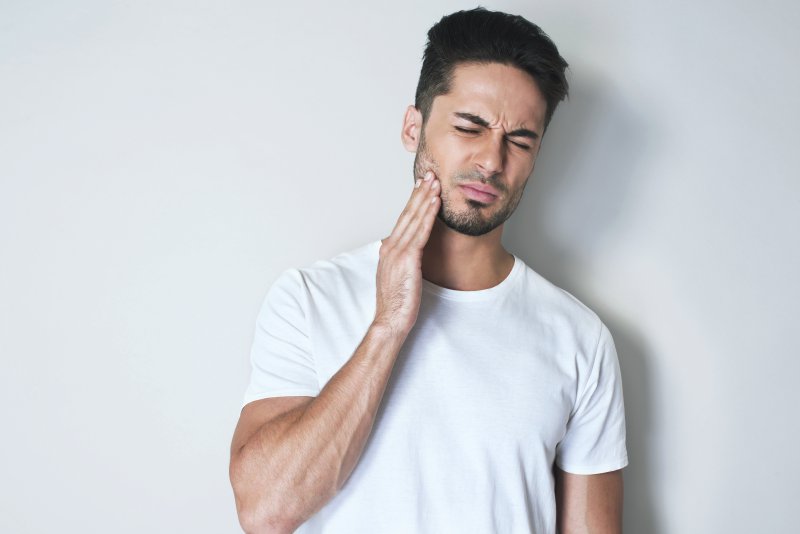 Despite efforts to improve access to dental care, people are still visiting the emergency room in record numbers for dental emergencies. According to an analysis of federal data conducted by the American Dental Association, dental ER visits have doubled from 1.1 million in the year 2000 to 2.2 million in 2012.
More than anything else, pain is what pushes people to visit the hospital, as well as the belief that seeing the dentist regularly isn't necessary if you don't have any dental issues. This couldn't be further from the truth.
Learn about the most common dental emergencies, what to do before your visit and when you should visit a dentist for a dental emergency in Waco.
Common Dental Emergencies
There are many types of dental emergencies to consider. The most common dental emergency is tooth pain, typically as a result of poor oral hygiene. In this instance, it's likely decay breaking down the enamel layers of your tooth and exposing the dentin and nerves. However, this pain can just as easily appear as a result of trauma.
Another common dental emergency is broken or cracked teeth, typically as a result of playing a contact sport without proper protection. However, it can also occur if you're eating a tough or crunchy food and your enamel is weak. If you suffer from chronic teeth grinding, you should own a custom-made nightguard to prevent enamel wear.
Finally, knocked-out teeth can easily occur if you have gum disease or participate in contact sports on a regular basis.
How to Handle Dental Emergencies Before Your Visit
While all of these issues should result in scheduling an emergency appointment with the dentist, there are steps you should take prior to your visit.
If your tooth hurts, floss around the area to remove potential food debris. If pain persists, take an over-the-counter pain medication like ibuprofen or acetaminophen. Apply an ice pack to your cheek to reduce swelling if present.
Broken or cracked teeth, whether they be natural teeth or restorations, need to be examined by a dentist right away if pain is present. Avoid chewing on that side of your mouth and take pain meds to alleviate discomfort. If you still have the filling or crown, use dental cement to temporarily reseat it. Apply clove oil to the tooth beforehand to reduce any discomfort.
If your tooth is knocked-out, pick it up by the crown and rinse off any debris. Make sure not to remove any tissue still attached. Place the tooth back into your socket. If not possible, keep the tooth in milk, saliva or saline solution and get to the dentist within the next hour.
When You Should Visit an Emergency Room
The only time you should be visiting the emergency room for a dental issue is if you:
Suspect your jaw is broken
Have severe swelling or bleeding
Have sudden or severe pain resulting from a head or neck injury
Have difficulty breathing or swallowing
Don't let your dental issue worsen. Schedule an appointment with a dentist in Waco and get treated today!
About the Author
Dr. Rick Cofer does everything he can to help patients avoid dental emergencies and costly treatments to resolve them. In the event that you or a loved one experiences a dental emergency, him and his staff are more than capable of diagnosing and treating your issue. To learn more about his practice or get scheduled for the same day, you can contact him through his website.