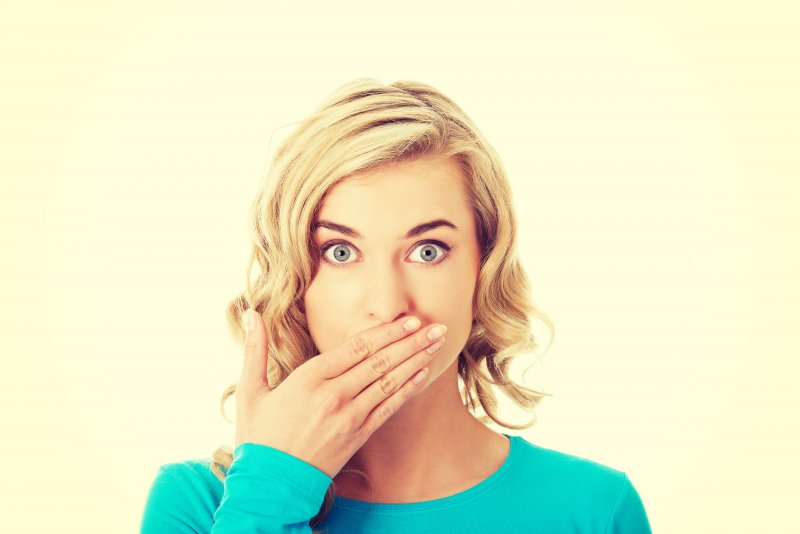 Porcelain veneers are typically quite durable, but life still happens. Whether you're biting into a bagel at the wrong angle, playing your favorite contact sport without wearing a mouthguard, or you experienced a bad fall while going for a walk or exercising, accidents can happen out of nowhere. Regardless of the situation, a broken porcelain veneer in Waco is definitely a cause for alarm, even if it isn't necessarily a dental emergency,
If your veneer breaks and you don't know what to do, consider these steps from a cosmetic dentist.
Assess the Damage
Take a moment to confirm exactly how much of the veneer is broken. If the veneer breaks while you're eating, spit out your food and make sure you've collected all the porcelain pieces. You don't want to accidentally swallow or damage them further. Once you've collected all the pieces, examine the larger veneer closely. If the broken off pieces are minimal or if the veneer simply became unadhered, it may be salvageable.
After examining the veneer, take a look at your tooth and inner cheeks as well. Confirm that no cuts are present inside your mouth. By examining your tooth, you can confirm that no damage was done as well as check how the veneer may have come off in the first place. If any porcelain is still attached to your tooth, avoid eating until you get to the dentist.
Get in Touch with the Dentist
If the dentist you received the veneer from is nearby and you still appreciate their work, call their office and schedule an appointment. While a broken veneer is not technically a dental emergency, it can certainly feel like one if you have an important event coming up (such as a wedding.) If your matter is urgent, make that apparent to the dentist. They'll do their best to accommodate you either the same day or the following day.
If you notice dental sensitivity, use an over-the-counter dental wax to cover the tooth. This will protect it from oral bacteria and external stimuli before your dental visit.
Rebond vs. Repair vs. Replace
Once you arrive, you'll speak with the dentist to determine your options. If your veneer is all in one piece, it's likely that the dentist can simply rebond it to your tooth without any issue. However, if there is minor damage to the veneer, you may need to use dental bonding to fill the damaged space temporarily or have the damage buffed out. Keep in mind that buffing the veneer will likely remove it's stain-resistant coating previously applied to the restoration.
Finally, if the veneer is substantially broken (which is often the case), then you'll need to have it replaced. At this point, it may also be worth considering replacing your other veneers if you've had them for a long time. If you just received your veneers, the dentist should have little issue getting you another one at a reduced cost.
Don't let a broken veneer ruin your day. Schedule an appointment with a cosmetic dentist in Waco and get your smile fixed!
About the Author
Dr. Rick Cofer earned his DDS degree from the Baylor School of Dentistry. He's trained to provide and repair custom-made restorations that make your smile exactly how you want it to. If you're restoration is damage and needs repair or replacement, you can contact him through his website.