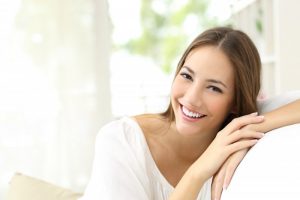 There are many colonies of bacteria sitting in your mouth right at this very moment. The good news is that most of them are completely harmless. In fact, some bacteria are doing great things for your mouth without you even noticing. Of course, even though the millions of microorganisms are mainly sitting idlily by, you still need to practice regular oral care to prevent periodontitis and tooth decay.
Today, your dentist in Waco will be discussing exactly what these bacteria are and how you can protect yourself from them in the future. You'll be happy you took a moment to learn so you don't have to deal with dental disease later.
A Brief Summary of Oral Bacteria
Multiple reports confirm that over 700 different strains of bacteria have been detected in the human mouth, however most people are not hosts for all these strains. In fact, people are typically only hosts for between 34 and 72 varieties. This proves that most of the bacteria strains are harmless.
However, some of these bacteria work to take better care of your mouth, even when you aren't brushing or actively producing saliva. For example, probiotics are known for promoting healthy digestion and aid in this process. Other bacteria protect your teeth and gums from bad bacteria, which we'll be discussing next.
These two common types can do the most damage if you don't manage them properly.
The Two Most Common Bacteria to Watch Out For
A common bacterium known as Streptococcus mutans is one of the most common bacterium found in human mouths. This bacterium is responsible for converting the sugar and starches in the foods you eat to acids. These acids are responsible for causing your tooth enamel to become worn down and is the number one cause of tooth decay in humans.
The other harmful bacterium to watch out for is called Porphyromonas gingivalis, which is actually not typical in the mouth. However, it is strongly linked to periodontitis, a seriously progressed form of gum disease that affects multiple areas of the mouth, including the tissues and alveolar bone. Patients who fail to have this condition managed and treated by their dentist in Waco may experience tooth loss and dental pain.
How to Manage Your Oral Bacteria
Once a harmful bacteria strain is in your mouth, the best way to remove it is by practicing regular oral care. The ADA recommends that you brush your teeth twice a day, floss daily, and visit your dentist every six months. Brushing right after meals is the best practice, but if you can't, rinsing your mouth with water or mouthwash is the next best step until you can brush.
By removing food particles from your mouth, you remove the haven that bad bacteria thrive in. However, you can avoid the situation entirely by cutting out sugary and starchy foods from your diet. You'll also want to replace these foods with ones that promote healthy bacteria growth, including:
Fermented vegetables, soybeans, grains, beans, beverages, and condiments.
Cultured dairy and cultured non-dairy products
The more you know, the better you can protect yourself. Schedule an appointment with your dentist in Waco to learn more!
About the Author
Dr. Rick Cofer earned his dental degree from the Baylor School of Dentistry before opening Premier Family Dentistry. He's more than happy to educate you on the best oral care habits to take home and what you can eat to promote healthy bacteria growth. To learn more about his preventive treatments and practice, contact him at (254) 732-0309 or visit his website.